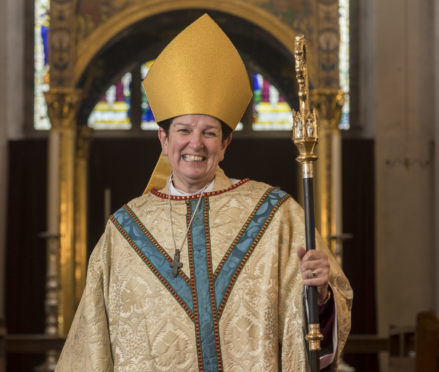 Scotland's first female bishop has entered the gender pay gap debate – arguing there is also a "gender care gap" across the country.
The Rt Rev Anne Dyer, Episcopalian Bishop of Aberdeen and Orkney, told The Press and Journal she believed it wasn't just women who were suffering because of the disparities in earnings, but their children as well.
She said: "Reducing the gender pay gap would be good for everyone, especially children.
"One way of lifting more children out of poverty would be to reduce the gender pay gap, to enable working women to be paid the same as men.
"If mothers earned more, then the lives of many children would be transformed. This is one reason why addressing the inequalities related to the gender pay gap in businesses and institutions is essential.
"Pay inequality is about more than equal pay for equal work, as valuable as this is. It is important for us to know why it is that the median pay for women in nearly all businesses is less than that of a man.
"Women are more likely to be low earners if they are carers, if they are looking for flexible working hours or part-time employment. There is not just a gender pay gap, but a gender care gap.
"If men and women were able to share care responsibilities more easily, because there was high quality part-time and flexible working available, this would reduce both of these gaps at the same time.
The bishop insisted it was crucial to transform the situation where some roles were portrayed as "a man's job."
She added: "Women are more likely to be low earners if they have not been taught skills needed for higher earning jobs.
"They are also more likely to have experienced social and systemic exclusion from some types of employment, where certain work is seen as a 'man's job'.
"If women are encouraged to acquire the skills and education needed for employment, encouraged to have ambition, and are well mentored and advised, they can rise to the highest ranks of professions and businesses.
"This does not happen for some women and it is therefore common to find women under-represented in boardrooms and leaderships roles, the ones that pay best in any organisation.
"Taking active steps to reduce the gender pay gap would not just support women but also men, allowing more people to fulfil their potential in the workplace while at the same time caring for family.
"The gender pay gap is not just about women, but all of us."