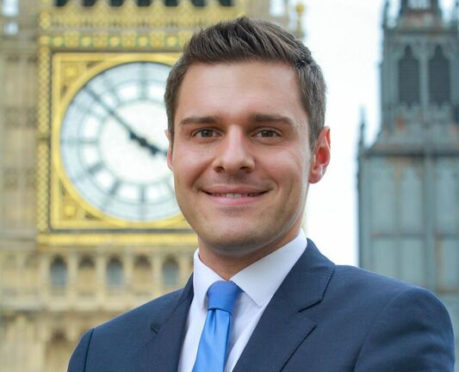 Aberdeen's Conservatives are "united and committed" despite an embarrassing leak exposing divisions between two senior figures, a party source said last night.
The Press and Journal has obtained Aberdeen South MP Ross Thomson's report to party bosses on the eligibly of depute provost Alan Donnelly to stand in last year's council election.
Penned in August, 2016 when Mr Thomson was Tory group leader at the council, much of his report focuses on splits in the Conservative group under the previous Labour-led administration.
He wrote that Mr Donnelly, a councillor for Torry and Ferryhill, had behaved in ways that resulted in other local Tories "relinquishing or not renewing their party membership".
Mr Donnelly was himself expelled from the local group in 2014 by former leader Fraser Forsyth but later readmitted.
The report reads: "Councillor Donnelly further continued to attract negative publicity; in fact he has stated that negative publicity is good as it gets your name in the paper."
Talking about a Conservative party meeting in 2012, Mr Thomson wrote: "… as chairman of Aberdeen South Conservatives (he) launched into a prepared tirade… he even called an ex-association chairman a prosititute."
But he ends his report by saying his colleague had been "better behaved" and that "the number of negative press stories has reduced".
Mr Thomson did not respond to requests for comment.
Mr Donnelly declined to comment last night.
But a senior Conservative party source said: "It won't shock anyone to hear that there are sometimes disagreements within political parties. Labour and indeed the SNP in Aberdeen have also had their share of internal issues aired in public.
"Ross and Alan have a good relationship. Along with the rest of the local party, they are united and committed to delivering for the people of Aberdeen and building on the great electoral success the Scottish Conservatives have enjoyed in recent years."
Stephen Flynn, the leader of the opposition SNP group on the council, said: "I've been clear since his nomination for the role of depute provost that he was totally unsuitable to represent our city and it appears that Ross Thomson would likely agree.
"You've got to wonder why the administration continue to promote a councillor to senior positions when even his own colleagues question his behaviour on a regular basis."