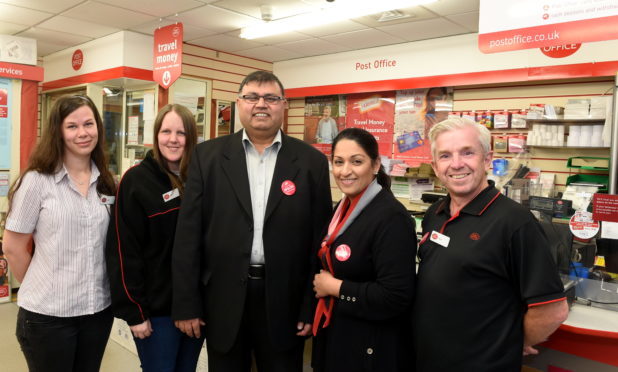 An Aberdeen post office could be crowned the best in the United Kingdom after being nominated for a prestigious award.
Staff at Berryden Post Office are "ecstatic" to be shortlisted for the best main branch category in the Post Office Sales competition.
The awards are in their 12th year and judged by Post Office Ltd Directors and their lead teams.
Sal Ahmad has managed the store with her husband for the last 14 years.
She said: "Our colleagues are the driving force behind our successful business and its our customer service ethos that makes us stand out from the rest. The team are well versed on the full range of Post Office services and will leave no stone unturned in their quest to provide excellent customer service.
"With banks closing left right and centre, the role the post office can play has become even more central to our everyday lives."
Soon the branch will be opening a post office service provision in Woodside, and customers are promised the level of customer service there.
The Berryden team will find out if they are the UK's leading branch on Saturday at an awards ceremony in London.