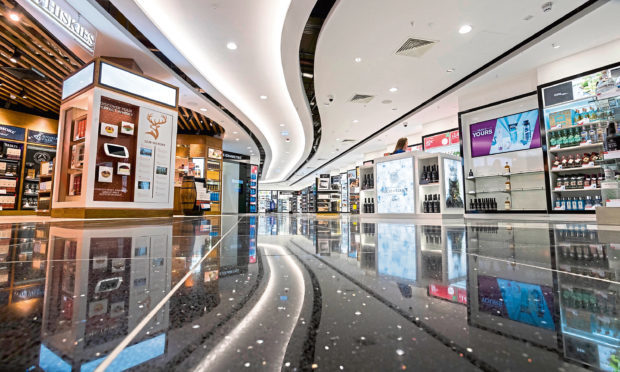 Passengers will today see the results of the second phase of a three-year transformation at Aberdeen International Airport.
Invited guests were given a sneak peak during a tour of the new facilities yesterday.
There is now a much bigger and improved security hall, as well as new shops and a larger World Duty-Free section as part of a £20 million investment at the terminal.
The sections are double the size of the previous facilities.
Work on the two-storey extension to the south of the existing Dyce terminal, built in 1977, started last April.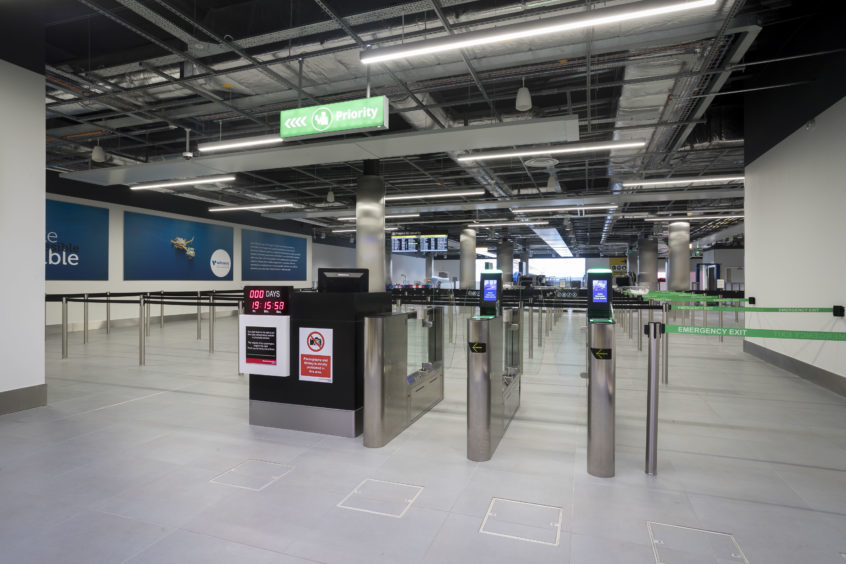 Last year, AIA saw the completion of phase one of the revamp. It created a new international arrivals hall and baggage reclaim area.
Work on a third phase is already underway and will deliver new and bigger catering facilities, with bosses hoping it will finished in time for Offshore Europe 2019.
Airport bosses spent nearly four years designing the development to try to minimise the impact the terminal's transformation would have on passengers.
The Duchess of Rothesay officially opened phase one last October.
Nicola Sturgeon says £20million Aberdeen Airport redevelopment will help strengthen economy
AIA managing director Carol Benzie said it was "brilliant" to see the latest improvements completed on schedule.
She added: "Some of the work we've previously done has not been so visible to passengers.
"This is probably the biggest visible change since the current terminal was built in the 1970s."
The improvements can only strengthen the case for attracting more airlines and new routes to Aberdeen, she said.
AIA is owned by Spanish group Ferrovial and Macquarie Infrastructure and Real Assets – part of Australia's Macquarie Group – under a joint venture, AGS Airports.
Yesterday's guests included AGS Airports chief executive Derek Provan, who previously had a spell as AIA managing director and fought hard for investment in and around the terminal.
He was particularly delighted to see a major improvement in the road network near the airport.
Mr Provan said: "Shareholders showed a lot of faith in Aberdeen at the time we made the decision to invest in this extension.
"The city was in the depth of a major downturn, which was deeper and lasted longer than anyone expected.
"We needed to make sure we had the facilities to support the oil and gas industry in its recovery, but also continue to find new leisure and sun routes for people in Aberdeen and the shire."
He said AIA's upgrade and a proposed cut in air passenger duty can help to unlock more new routes from the north-east gateway.