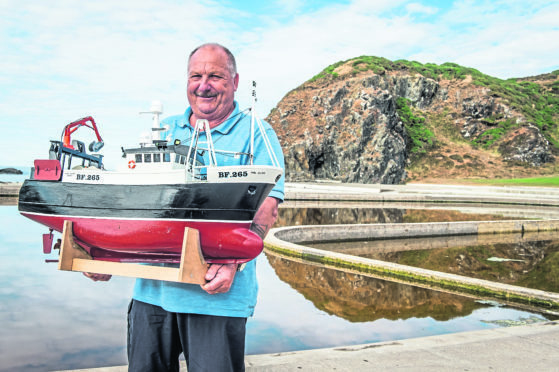 An iconic north-east pool will be pumped out and given a full spring clean in time for an annual gala.
Tarlair Pool, near Macduff, closed in the 1990s and has been used by model boaters for the last decade.
But last week, model boat builder Alex Oldman claimed the stagnant water had forced him to give up sailing his craft.
The complaints prompted fears that the filthy water water posed such a health and safety risk that the annual Friends of Tarlair Gala may be cancelled.
But now The Friends of Tarlair have revealed cleaning work will begin on July 24.
Both the little pool and boating pool will be pumped and cleaned as well as having the concrete blocks, which stop the tide from naturally renewing the water, removed.
The group's chairwoman, Pat Wain, said: "To be allocated a date for the work is a great relief for many reasons.
"We can now go ahead with everything involved in the preparation for the event.
"Those giving their services for the sake of the community who have been kept on hold can put us firmly on their calendar.
"Included in the work is the moving of the 1 ton blocks into a more suitable position which will allow the music tent to be erected in its normal position.
"When completed, the stagnant water scenario will be a thing of the past."
Mr Oldman added: "I'm delighted not only for myself and other boaters but for the Friends of Tarlair group due to their upcoming event which they need time to plan for.
"We will all be back as soon as the pool is full of water as it's ideal for us.
"The amount of visitors the come down there, it will be really nice to hear good comments about it once again."
A spokesman for Aberdeenshire Council said: "We clean the pool annually in time for the local gala taking place.
"This year the work is happening a little later than normal, due to the availability of the pumping equipment required.
"The work will still be complete in time for the gala however, and we are also grateful to the Friends of Tarlair Group who maintain the pool when they can."
The gala will go ahead on August 19.