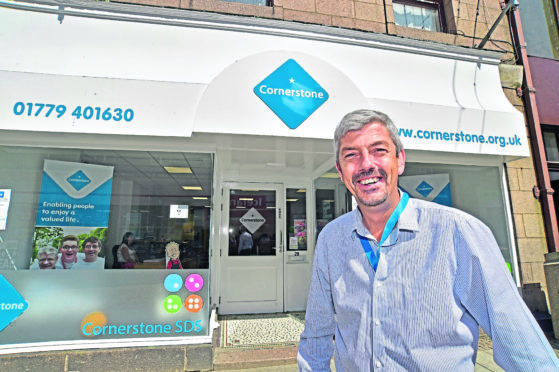 A charity has set up a new support centre in Peterhead to help people with learning disabilities.
Cornerstone has refurbished the former Trading Post on the town's Marischal Street, turning into a drop-in facility.
Staff will be offering tips on financing and computer skills workshops, and offering assistance to those who need guidance on claiming benefits. The offices can also be used as an neutral place to meet carers.
Branch leader Scott Baxter said: "The new strategy is putting focus on local services so each centre has more autonomy for its area.
"It means I'm able to, along with our 275 members of staff, provide a more specialised care for the people here.
"This new building has had such great feedback from our staff already and is accessible to all – every bit is wheelchair accessible.
"I think to battle the social care crisis we need to turn the approach on its head.
"If we teach people how to provide social care and encourage people to make that their career then it will help."
Local councillor Stephen Calder said: "I think it's going to be very good.
"It will be well used as there's definitely a need for that here and I'm very supportive of it."
The official launch will take place in the next few months.