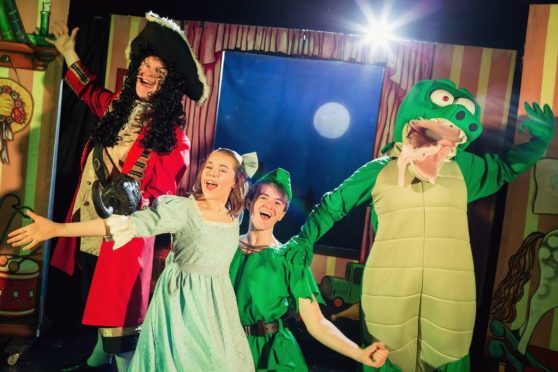 Around 200 children with special needs from across the north-east are being given the opportunity to enjoy the thrill of live theatre.
A series of shows and a workshop will be staged by a charity which gives kids with a range of conditions experiences which stimulate their sensory awareness.
Happy Days is using funding from Aberdeen Standard Investments' charitable foundation to provide fairytale performances and African-themed music and dance workshops for young audiences.
In Fraserburgh, 45 children aged three to 17 with severe learning difficulties and additional medical needs will enjoy a performance of Peter Pan in November.
And in Aberdeen, 75 children will be treated to a performance of Cinderella in January next year.
Meanwhile, in May 2019, 80 children from Inverurie will take part in a day-long workshop with renowned South African musicians and dancers, The Lions of Zululand, during the troupe's three-month visit to the UK.
In addition to raising smiles and laughter, the experiences help stimulate sensory awareness and aid communication, as well as being of great educational value.
Chief executive of Happy Days, Ryan Sinclair, said: "The very generous donation from Aberdeen Standard Investments' charity committee will enable us to arrange shows in the Grampian area.
"These are for young people who either have learning difficulties, ongoing or acute medical conditions, and physical mobility or sensory impairments.
"We provide an opportunity for them to experience performing arts productions that stimulate their sensory awareness and improve their social and communication skills.
"Once a child's imagination has been stretched, it never goes back to its original form, and these experiences will help them with their academic journey."
Claire Drummond, head of charitable giving for the foundation, said: "Through our charity partnerships, we work with projects to bring benefits in the local communities where we operate.
"By delivering these visiting performances, Happy Days has provided some wonderful opportunities that enable children to enjoy greater social cohesion by taking part in activities that the wider community so often enjoys."