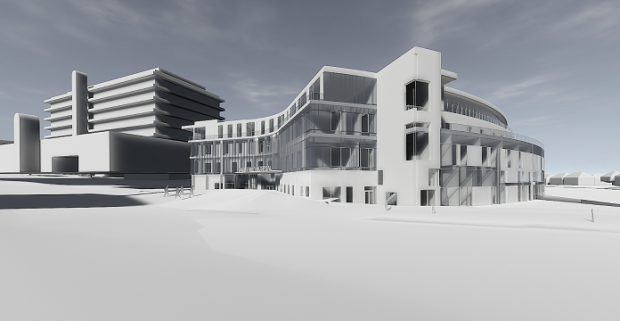 A fundraising crusade has been launched to kit out a new north-east hospital with the very best in life-saving equipment and research facilities.
The NHS has provided £163.7 million to build the Baird Family Hospital and accompanying cancer treatment facility, The Anchor Centre,  at the site of the Foresterhill Health Campus in Aberdeen.
But that cash will only cover the essentials, and yesterday a massive charity campaign was launched to ensure that patients are given the best of care.
The Friends of Anchor cancer charity, the Friends of the Neonatal Unit group, which raises money for Aberdeen Maternity Hospital, and Aberdeen University Development Trust hope to raise a combined £9m to achieve that.
Friends of Anchor's development manager, Kirsten Will, said: "This is the first time there has ever been collaborative charity work like this in Aberdeen.
"The hospital will have a positive impact on a vast number of people, and hopefully when they see the scale of the project they will feel moved to donate."
The Baird Family Hospital will replace Aberdeen Maternity Hospital, and contain gynaecology, breast, neonatal and radiology services.
Friends of the Neonatal Unit's head of fundraising, Katie Kyle, said that one of the hospital's added features would be a 16-bedroom free hotel for parents to stay in while their babies are receiving treatment.
The Anchor Centre will provide out-patient and day-patient care for people suffering from cancer.
Aberdeen University development officer, Kelly Anderson, explained that its Development Trust aims to raise £5m for facilities to perform research into the disease.
Construction will begin later this month ahead of an expected opening in 2021.
Representatives from all three organisations gathered at the Tempo cafe in the Bon-Accord Centre yesterday to spread awareness of the combined campaign.
TV screens beamed footage showing how the new health complex will look, as well as personal stories from people affected by illness encouraging donations towards the cause.