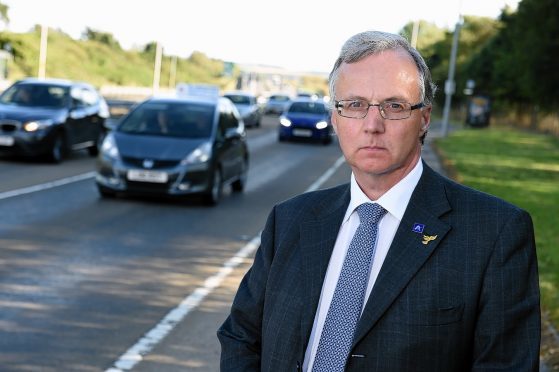 Developers behind a new substation have been urged to ensure the scheme does not increase the flooding risk in the area.
Scottish Hydro Electric Transmission has earmarked land to the west of Wood of Middleton, Rothienorman, for the facility which is part of a wider plan to increase capacity on the power network.
Councillors on the Garioch area committee were asked to give their views on the plans yesterday, which will be taken into consideration by their Formartine colleagues.
Councillor Fergus Hood, convener of the committee, asked for officers to ensure that Scottish Hydro did what it could to ensure a new drainage pond would not flood surrounding properties.
This issue had been raised at a pre-determination hearing last month.
Resident David Smith had argued that the large pond, which was designed to prevent flooding, would be just feet away from his home and would potentially contaminate his private water supply.
He also expressed concerns that the pond could overflow onto the road and also into his property in the event of severe weather.
East Garioch councillor Martin Ford said: "It would be ironic indeed if the Suds (sustainable drainage systems) pond caused flooding when it's designed to do the opposite."
Councillor Marion Ewenson also asked for officers to ensure the Black Burn had the capacity to take any overspill from the pond, given it had previously flooded.
And councillors also asked for the developer to ensure that, as much as possible, construction traffic arrived at the site from the west.
The proposals consist of a platform area, control building, ancillary facilities and an access track.
The plans will now go to the Formartine committee for discussion before a decision will be made at full council in January.