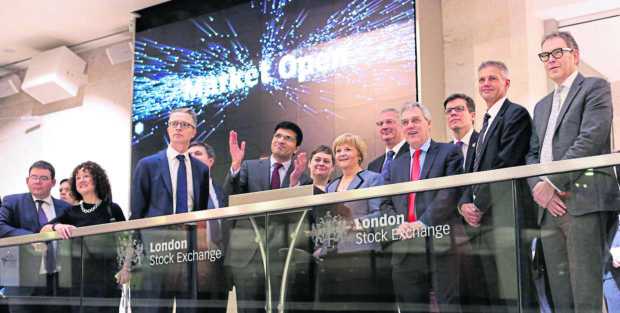 A new report on Aberdeen's credit rating has found a "stable outlook"- but warned of potential challenges ahead.
Aberdeen made history in October 2016 by becoming the first Scottish council to be assigned a rating – so that it could launch an unprecedented £370 million bond issue on the stock exchange.
Much of the cash has been put into the financing of the £333 million new conference facility TECA, which is currently under construction in Bucksburn.
Initially they were given a Aa2 rating from the Moody's agency, which was downgraded to Aa3 , in line with a drop in the UK's overall credit rating from Aa1 to Aa2.
A report to yesterday's city growth committee said that the authority had again received the Aa3 rating with "a stable outlook" following a review by Moodys.
However the report warns of risks from taking on further debt or political changes.
---
>> Keep up to date with the latest news with The P&J newsletter
---
It reads: "Factors that could lead to a downgrade include a failure to deliver capital projects as planned and to realise projected revenues in the longer time, worsening financial performance and a material increase in debt levels beyond what is anticipated.
"In addition, a downgrade of the sovereign rating, a change in the relationship between Scotland and the UK or a dilution of the regulatory and institutional framework for Scottish local authorities could also exert downward pressure on the rating."
Last night, council co-leader Douglas Lumsden said: "This report is testament to the hard work and efforts of all those across Aberdeen who continue to make Aberdeen a resilient and growing economy.
"Moody's recognise the "strong track record of financial performance" as well as the changes to our costs brought about by the new target operating model.
"Further it notes the significant work underway in making the council more accessible and efficient through digitisation where appropriate.
"Moody's also refer to our "strong institutional framework", something that is backed up by a recent assessment from the accounts commission.
"Moody's point out that Scottish Independence remains a serious risk that could lead to a downgrade in the City's credit rating.
"Overall this is a very good report and highlights the financial responsibility taken by this administration."