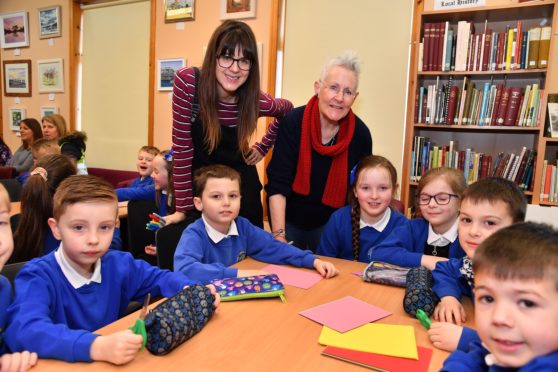 Scottish authors are descending on a small village on the north-east coast for an annual book festival.
The sixth Portsoy Book Festival will take place this weekend and has been a popular event from the very start.
Children are being entertained by some exciting writers visiting their schools ahead of the festival this week.
It will be the third time author Vivian French has visited the area for the festival.
She said: "It's always such as pleasure coming here – the schools I go to here are really fun.
"What's really lovely is going back to schools such as the one in Macduff where the kids are getting to know me and they get so enthusiastic every time.
"There's so much engagement from them.
"Our theme this year is desert islands. They all get to write little books with that as their focus and their ideas were really good."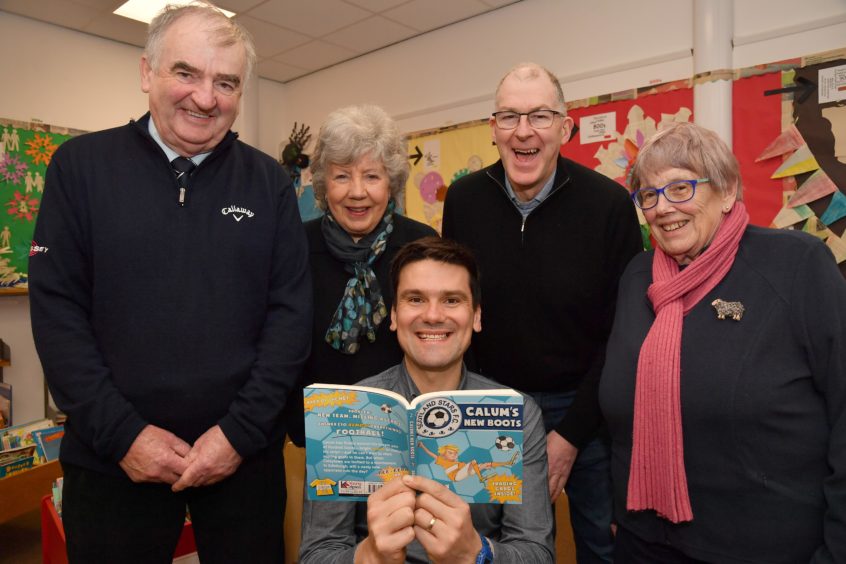 And Scots author Danny Scott visited Portsoy and Ordiquhill Primary Schools and used a combination of football and writing to encourage the children to use their imagination to come up with a story.
He said: "Basically we start with the fact there's a last minute penalty then keep it going with their suggestions.
"So today in Portsoy we ended up with a penalty on the moon with pickled-onion-boy against brown sauce girl, and Ordiquhill had Dr Doom in his lab against Mr Big Man.
"I find that football is a great way to get some children to engage with books as it's sometimes just a case of finding the right book before they're hooked.
"I've been to Aberdeenshire before but never to the Banff area and it was a treat to meet the kids.
"Ordiquhill School was fantastic, we managed to get all of the primary four to seven pupils together as it's so small but it made it exciting.
"I'd love to be part of the festival again next year if I'm asked as the area is beautiful."
The Portsoy Book Festival will take place between Friday and Sunday with celebrated crime writer Val McDermid appearing at a sell-out event at the Salmon Bothy this Saturday.
Beechgrove Garden presenter Jim McColl will be there to share some of his best green-fingered tips to keep flowers in bloom.
And Scots language writer James Robertson and crime fiction author Douglas Skelton  will bring some US and UK cases to life for adult audiences over the weekend.
For more information about the festival and to book tickets visit portsoybookfestival.wixsite.com/bookfestival