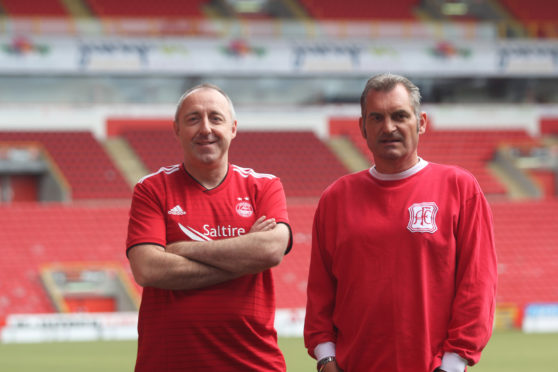 A pair of Dons super fans have travelled across Scotland to raise funds for Aberdeen Football Club's (AFC) Heritage Trust.
Bob Bain and Jock Gardiner covered all 32 grounds of the Lowland and South of Scotland leagues in just 39 hours.
The duo, accompanied by Mr Bain's son, Jonathan, took on the challenge to boost funds for AFC Heritage Trust's proposed museum and learning centre at the Don's new stadium at Kingsford.
They began at Kelty Hearts' New Central Park before travelling 938 miles to finish at the Forthbank stadium, home to Stirling Albion, on Tuesday.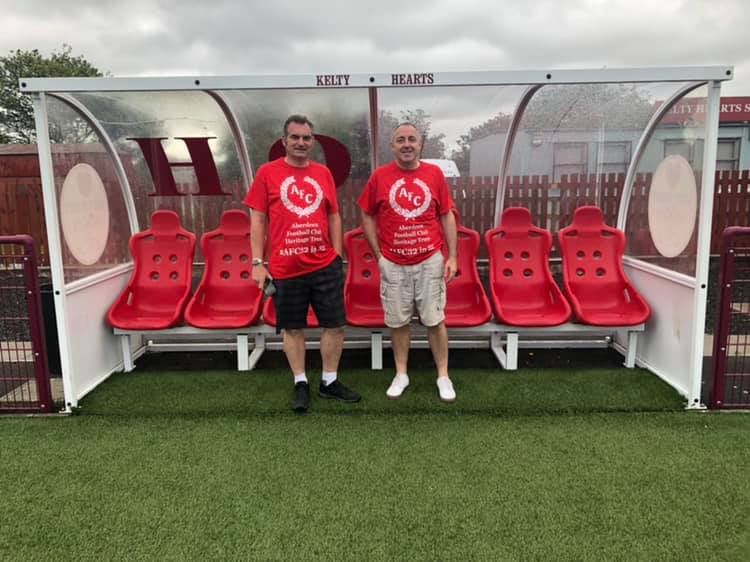 Their travels also took in former football grounds where the Dons had played decades ago – including what is now a tile factory in Sanquhar as well as a farmer's field occupied by cows in Duns.
It was as a child in the Lake District that Mr Gardiner began to support the Dons, traveling up on the East Central 1903 supporters bus to watch matches.
And his decision to study at Aberdeen University in part influenced by the chance to see Aberdeen play at Pittodrie every second week.
He said: "We are so tired by the end, but the trip was great fun and adrenaline kept us going.
"People we spoke to at each of the grounds were enthralled by the challenge and the connections Aberdeen had with each area.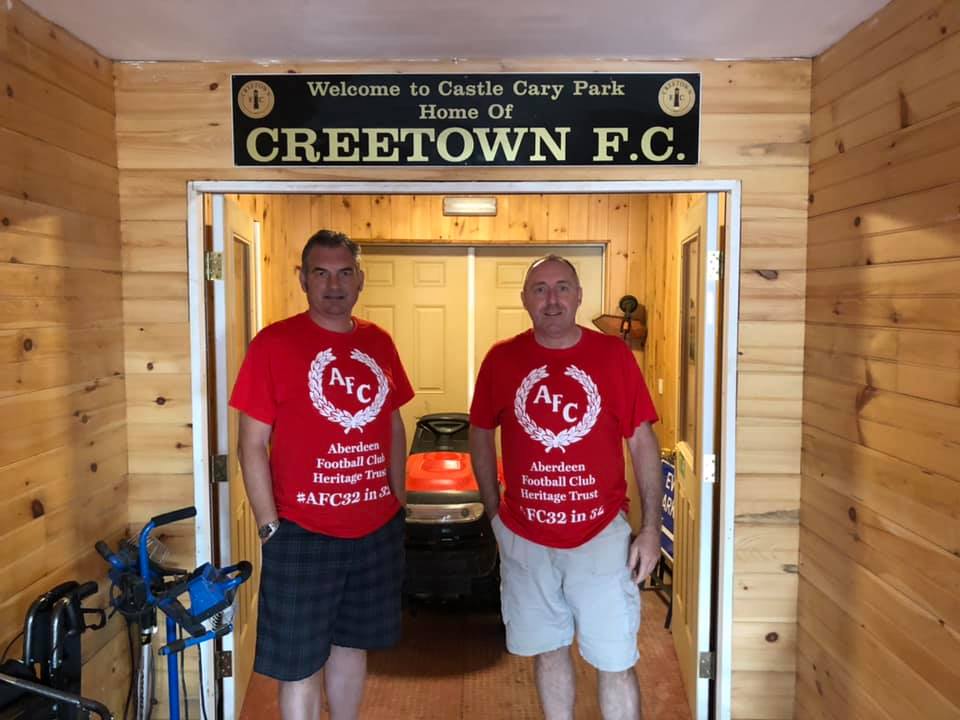 "A fellow in Girvan, who was himself a massive Aberdeen fan, came out to meet us on his lunch break. That was a highlight.
"Even though it was a whirlwind trip, in the 938 miles there were so many fantastic stories we'll remember."
While in Berwickshire, the pair went hunting for the football pitch where the Dons successfully thumped Duns Football Club 8-0 in 1954.
Coming up cold, they stumbled upon a local library, where the librarian was able to recall her own memories of the match and direct them to the former ground.
"It turned out to be a farmer's fields," said Mr Gardiner.
"But we went anyway and paid homage to the game in front of a herd of grazing cows."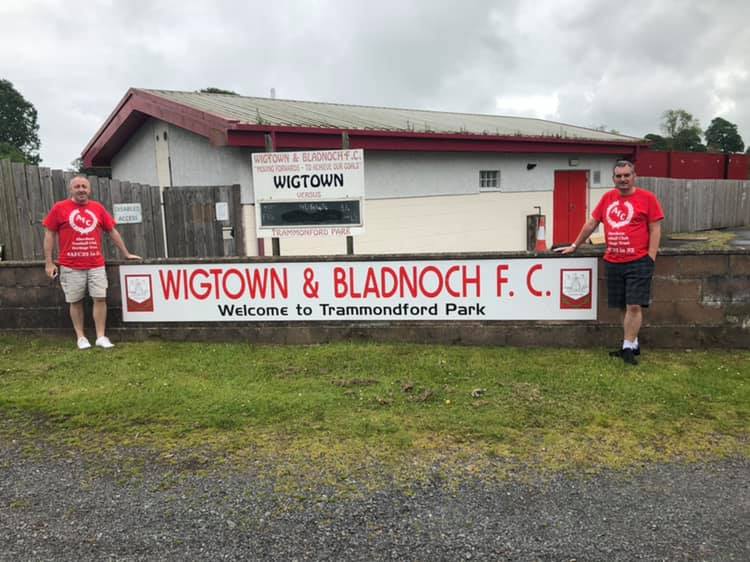 Mr Bain and Mr Gardiner's challenge comes a year after the fanatics visited all the Highland League grounds in just 18 hours, and thereby raised £8,500 in the process.
So far, their most recent endeavour has helped them to raise an additional £4,000.
Mr Bain, who attended his first Aberdeen game in 1974, and has missed only 22 home games since, said: "We were overwhelmed by the support we received last year when we travelled around the Highland League grounds.
"It was an incredible experience and we knew that we had to top it if we wanted to raise more money for the heritage and learning centre at Aberdeen FC's new stadium."
Donations to support the fundraising effort can be made via the AFCHT website by going to the JustGiving page at www.afcheritage.org.