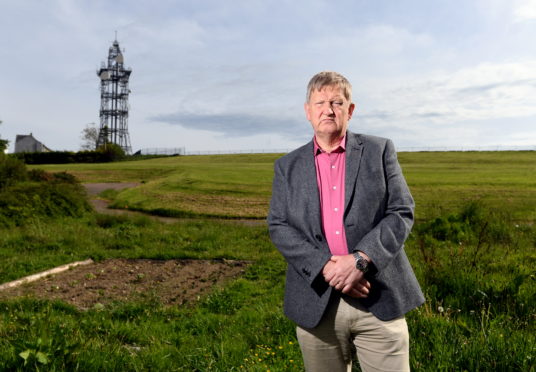 Aberdeen council bosses have said a site identified for a new multi-million-pound nursery was not a former quarry.
The local authority has been preparing plans for a nursery for the Northfield area since September 2017 and work is due to start in December.
But last week opposition SNP capital spokesman Alex Nicoll raised fears the land, beside a building called the Quarry Centre, may once have been used for building material extraction.
Council may go back to drawing board on multi-million pound Aberdeen nursery plans – as site may have been quarry
Officials were unable to offer assurances over the nature of the chosen site and councillors were told investigations would have to take place.
Mr Nicoll warned building the £2.4 million centre on top of a former industrial site would require far deeper foundations and lead to increased costs and timescales – referencing the decision to build Lochside Academy on a what it emerged was a peat bog.
Now, a council spokeswoman has said: "Aberdeen City Council is in the process of carrying out detailed site investigations to determine the ground conditions as part of the normal design development.
"It is the former Cummings Park Primary site that the proposed to be built on and no abnormal ground conditions are expected.
"The former quarries are in the vicinity but the new nursery building would not be built over them.
"The indicative cost estimate presented at committee is only an estimation at this stage and for information only, and the project cost will be confirmed on completion of the procurement for the works when the council will then determine the budget.
"The programme for the phase one projects has already been approved."
The new nursery will help the council meet Scottish Government targets of providing 1,140 hours of early learning and childcare for eligible two-year-olds and all three and four-year-olds by 2020.
Mr Nicoll, who lived in the area as a child, said he had studied previous council reports and roads layouts before coming to his conclusion that it may have been a quarry.
Last night he said:  "It'll be a relief to many to learn that we might not have another Lochside Academy fiasco on our hands and I look forward to the administration sharing copies of previous ground surveys which presumably exist given the site in question.
"Ultimately, it is absolutely vital that the administration meet the statutory provision of 1,140 hours of child care which they have been fully funded to deliver.
"They can't afford a single slip-up in order to achieve this."