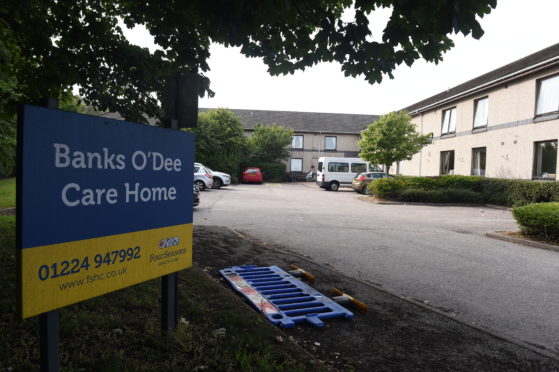 An Aberdeen care home whose quality of care was savaged by inspectors will be shut down for good today.
Residents at Banks O' Dee in Tullos were being left in bed for up to 15 hours a day while others were  seen wandering the halls "aimlessly" as they were being given no stimulation.
At the end of January, the Care Inspectorate gave the facility, where 53 members of staff looked after 49 people, six weeks to make "significant" improvements.
This included removing its strong smell of urine, updating care plans and ensuring it had sufficient numbers of staff on hand.
But in February operator Four Seasons instead said it would be pulling out of the home, as this was a more responsible option than watching it "continue to struggle."
A search for a replacement was launched but was unsuccessful and residents have been gradually moving to other facilities in the city since.
The final two residents will leave Banks O' Dee today, with the remaining staff also finishing their contracts.
Integration Joint Board chairwoman Sarah Duncan said: "Aberdeen City Health and Social Care Partnership has since been working closely with residents, family members and the operator over the past weeks to ensure continuity of care and wellbeing for the residents in the home and working hard to find new places for them."