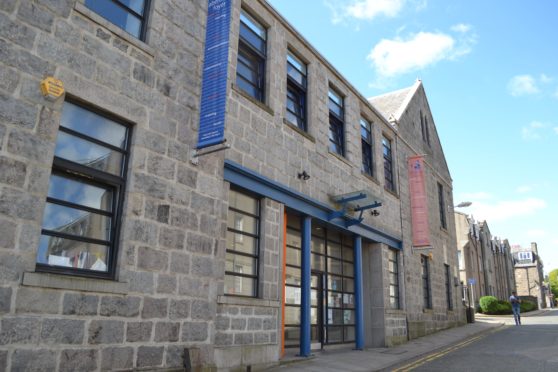 The bosses of a former charity worker, who was sacked from her role helping people back into work, claim she previously admitted her wrongdoing.
Rebecca Neil is suing Aberdeen Foyer, who she worked for from 2012 to 2018, claiming unfair dismissal and saying that she was victimised because of her mental health.
She had been running a 12-week course for people at various locations in Aberdeenshire, including Fraserburgh and Ellon, to help them get a job.
But her contract was terminated when the charity found she was guilty of gross misconduct after a colleague claimed she had breached client confidentiality by discussing private information with other staff.
She denies all accusations but, during the closing day of the hearing yesterday, it was claimed that she previously admitted her wrongdoing.
However, it later emerged that the admission was not properly recorded and there was no official trace of it.
The charity's chairwoman, Susan Elston, had overseen Mrs Neil's appeal after her sacking.
Ms Elston said she had been sure Mrs Neil had admitted the accusations when answering her questions but tribunal judge James Young said the apparent confession was "nowhere in the notes".
The chairwoman said: "I was clear in my mind that was what she had intimated."
She said the notes taken by a human resources professional and provided to the employment court were "only a summary" of what had happened.
Ms Elston further argued that she recalled a change of tact from the dismissed Mrs Neil, from admitting wrongdoing to denying it entirely.
However, the admissions she claimed were spoken out loud were also not reflected in the record of the internal hearing.
Ms Elston still argued Mrs Neil had the experience of a long career and should have known divulging information in a public place would result in her losing her job.
She said it was "not malicious but negligent" and amounted to gross misconduct.
Mrs Neil had been signed off work with stress-related depression and anxiety in summer 2017.
She began a phased return the following January but claims bosses did nothing to recognise her mental illness as a disability.
Her tribunal representative and husband Des Neil branded Aberdeen Foyer's investigation into the misconduct allegations as "a lazy attempt to tick a box".
He claimed key witnesses were never called and "key facts were ignored".
Mr Young will return to the court in August with a ruling.