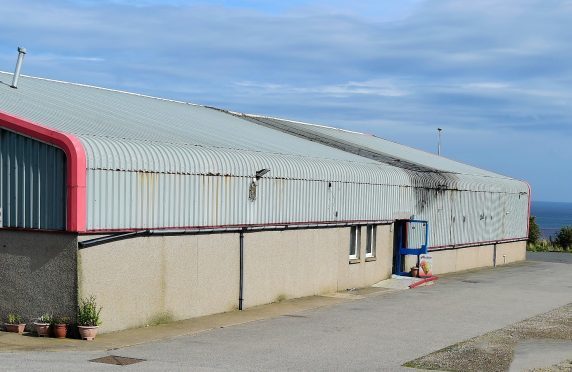 A fire-damaged bowling alley in Macduff could be given a new lease of life as a business premises, industrial unit or a storage facility.
Aberdeenshire Council has applied for planning permission to convert the former leisure facility on Old Gamrie Road.
The local authority decided to rebuild Harley's at a cost of more than £450,000 with construction due to begin in August.
Council bosses said the costs will be covered by an insurance payout and Morrison Construction has already been appointed to carry out the revamp project.
Around 60 firefighters were called to tackle the blaze at the bowling alley in September 2016.
The fire tore through the roof space of the site, substantially damaging the structure, cladding, windows and interior.
But documents have now been submitted to allow the refurbishment to go ahead.
Environmental health officials were the first people to respond to the application and said the property appeared to be acceptable for noise emissions.
Their letter did warn they would intervene if noise became an issue.
It said: "The proposals appear to be acceptable for noise, however the applicant must bear in mind that the local authority can take action under the Environmental Protection Act 1990 at a later stage should a nuisance occur."
There is so far no word on what kind of business will move into the bowling complex, but moves to bring it back into use were welcomed by councillors following an announcement earlier this month.
Members of the Banff and Buchan area committee approved the project, which councillor Andy Kille, chairman of the committee, said was a boost for Macduff.
He added: "It is heartening to see this committee's decision to bring these premises back into use.
"Once the work is complete, this building will be a great new 
home for a business in Macduff, which will be a boost to the town and the local economy."
Councillor Michael Roy added: "This decision shows the important role that area committees play in helping ensure that regeneration and renewal takes place in the places they serve.
"I hope the new business that uses this fantastic premises as its base really thrives."