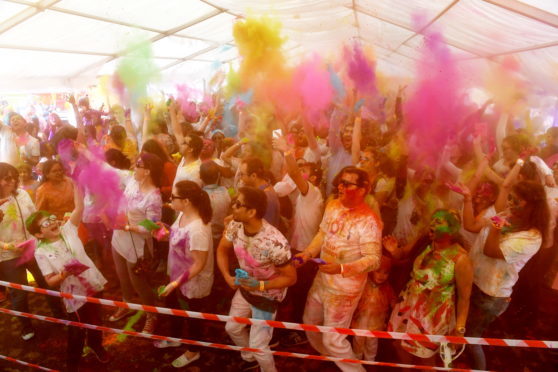 An event celebrating Aberdeen's diverse mix of cultures will go ahead after receiving a £13,000 boost, while a Highlands book festival will expand following a £5,000 cash injection.
Aberdeen Mela, which is run by Aberdeen Multicultural Centre, has proven a popular gathering since the inaugural event in 2016.
But it has been plagued by bad luck over the past 12 months, with last year's Mela cancelled amid freak rainfall last July.
And the funding it usually receives from Aberdeen City Council's Common Good fund dried up ahead of the upcoming event, which is to take place in Westburn Park on September 1.
Organiser Narayan Shrestha said yesterday's announcement of a £13,000 grant from tourism group Event Scotland has helped ensure that the colourful bash will take place.
He said: "This is a great boost which will enable us to hire a communications co-ordinator and deliver the marketing and promotion side of the event.
"We didn't manage to get funding from the Aberdeen City Council Common Good fund this year, so without this money we'd have a real problem.
"Mela is a unique event where people can come together to enjoy different cultures, food, and music and where diverse people, including children, can come together and share their common values.
"The moral support and enthusiasm we get from the local community is just wonderful."
It is expected that 10,000 people will fill the park to take part in the festivities, which will also feature musicians and dancers.
Nairn Book and Arts Festival, which runs from September 10 to 15, will now expand to include a "gathering" thanks to the £5,000 donation.
Festival co-ordinator, Elle Tyler, said: "We're hugely relieved to receive this funding because we want to put on an event for the whole community, locals and visitors, which shows what we do in the Highlands.
"For the first time, we will be able to put on a 'gathering' with food, art and music where local talent can get involved and show their talents."
The cultural events were two of 13 to receive grants across the country.