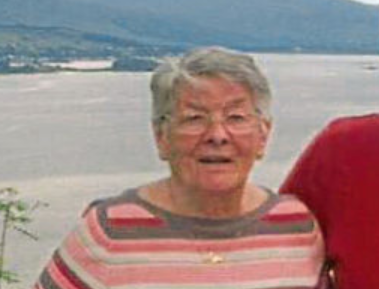 A lorry driver will go on trial later this year accused of killing an Aberdeen pensioner.
Great – grandmother Mary Allan, known to her friends as Molly, died at the King Street and St Machar Drive crossing on September 10 last year.
The "well-kent" 83-year-old was on her way back from visiting her niece at the nearby TSB when the accident happened.
Last month HGV driver Gerald Clark, from Dundee, was charged with causing her death by careless driving.
The 65-year-old is alleged to have failed to keep his articulated vehicle clear of a pedestrian crossing while in queuing traffic, and stopped and blocked the crossing with his lorry.
It is further alleged that when the traffic signal at the crossing changed to red Clark failed to maintain observations and had his field of vision materially affected and blind spot in the front of the cab increased due to an additional shelf on the dashboard.
He is also accused of failing to make necessary mirror checks and proceeding through the pedestrian crossing, striking Mrs Allan, who was crossing the road, whereby she was so severely injured that she died.
Yesterday he appeared at the city's sheriff court where he pled not guilty.
The five day trial is scheduled to begin in November.