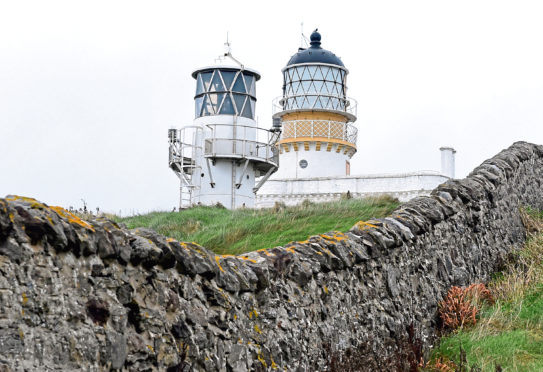 Staff at a north-east landmark were left mystified when they discovered a cat's collar outside and found it belonged to a pet that lived 190 miles away.
Workers at the Museum of Scottish Lighthouses in Fraserburgh found the item outside the main entrance and "naturally assumed" that it had fallen from a local cat.
They were later shocked to discover that the family pet lived in Prestonpans, East Lothian – and that its owners had never even been to the museum.
Their only guess as to how it might have made it so far was that a gull may have picked it up in the Central Belt and dropped it at the coastal spot.
A social media post stated: "When we arrived at the museum this morning we found a cat's collar just around the corner from our main entrance.
"Handily there was a phone number etched into the metal, which we duly rang to reunite the owner with their cat's collar.
"Imagine our surprise when the owner told us it certainly did belong to their cat, in Prestonpans, a mere 190 miles away.
"The owner has no idea how the collar made it to Fraserburgh, particularly as the cat is safely at home."
Michael Stewart, the collections manager at the museum, said the family were "at a loss" as to how it travelled so far north.
He said: "We just saw this collar lying on the ground and naturally assumed it was a local cat.
"When we got in touch with the family we discovered they were actually 190 miles away.
"They have absolutely no idea how it got so far, especially as they have never visited the museum.
"The only thing they could think of was that gulls might have taken it up.
"We have got an address to send them it back, and the cat is totally fine.
"It's a strange one."