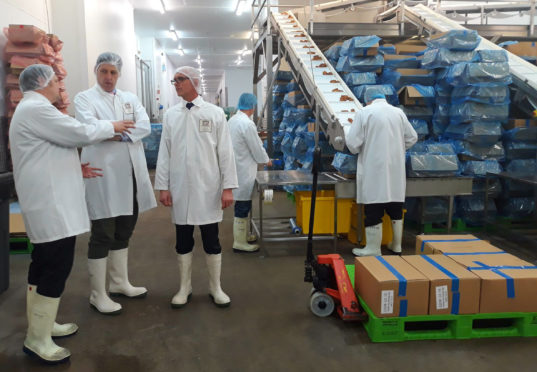 An Aberdeen fish processing firm has been ordered to improve safety after  inspectors found that employees were not protected from the risk of ammonia.
Joseph Robertson, which is based on Sinclair Road in Torry, has been served with two improvement notices from the Health and Safety Executive (HSE).
Officials found that appropriate measures had not been taken to ensure that an ammonia refrigeration system was safe.
The first HSE notice states that the firm "failed to make arrangements, which are appropriate to your activities and the risks to be managed, for the effective management of the health and safety risks posed by the ammonia refrigeration system".
Inspectors imposed the second improvement order after finding that Joseph Robertson "failed to ensure that there is a written scheme of examination in place for a pressure system in operation at your site, namely the ammonia refrigeration system that includes the Polar pressure vessel".
The firm has now been given until November to tighten up safety.
Joseph Robertson, which was founded in 1878 and is one of the largest chilled fish producers in the UK, declined to comment.
Exposure to high concentrations of ammonia in air causes immediate burning of the eyes, nose and throat and can result in blindness, lung damage or even death.
Inhalation of lower concentrations can cause coughing, and nose and throat irritation.
Staff at Macduff Shellfish in Mintlaw were evacuated after an ammonia leak was discovered in May.