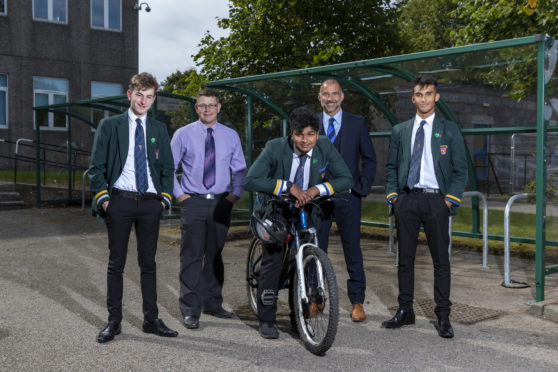 New bike shelters have been built at an Aberdeen school to encourage pupils to cycle to the building each day.
The structures have been erected at Hazlehead Academy to make it easier for children to reach lessons in a healthy and more environmentally friendly manner.
Property firm Bancon supplied the shelters as youngsters living in many of its developments will go to school at Hazlehead.
Head teacher, James Purdie, said: "We have an active eco group in the school – which organises projects to address issues such as litter, biodiversity and transport – as well as a travel plan which encourages staff and pupils to use sustainable modes of travel.
"We hope having this new facility will encourage pupils to take their bikes to school."