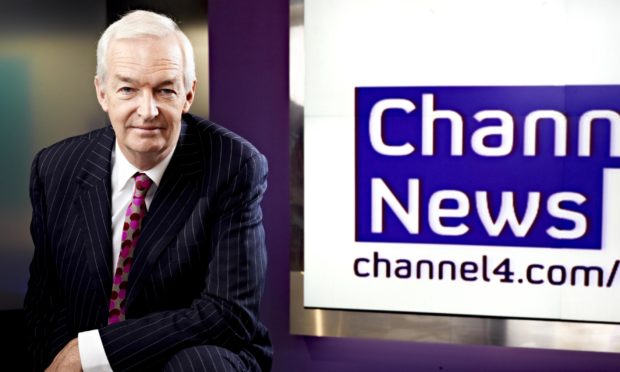 Channel 4 news presenter Jon Snow won over an Aberdeen restaurant after he popped in on a trip to the city today.
The veteran news anchor, known for his colourful ties and no-nonsense interviewing style, paid a visit to Melt Aberdeen in Belmont Street.
LIFE MADE!! @jonsnowC4 god damn loving in our toasties & soup("you should can this and sell it round the UK") ???. #channel4news #meltaberdeen #aberdeen pic.twitter.com/Z9mJnGLoYH

— @meltaberdeen (@meltaberdeen) November 19, 2019
After tucking into a toastie, the 72-year-old serenaded owner Mechelle Clark with a rendition of the Beatles' hit Michelle.
Grilled cheese outlet Melt opened on Belmont Street in August, after starting up initially on Holburn Street in 2016.
Think I popped an eyeball from smiling when this happened, @jonsnowC4 is now my Grandad ❤️. #channel4news #jonsnow #grandpasnow #aberdeen #meltaberdeen pic.twitter.com/uxUR23lAQi

— @meltaberdeen (@meltaberdeen) November 19, 2019
The toastie takeaway and restaurant got a seal of approval from First Minister Nicola Sturgeon earlier this year during a debate about which Scottish city is best.
She said: "Really, I love all Scottish cities equally! Aberdeen is ace.
"And I am a great fan of Melt Aberdeen."