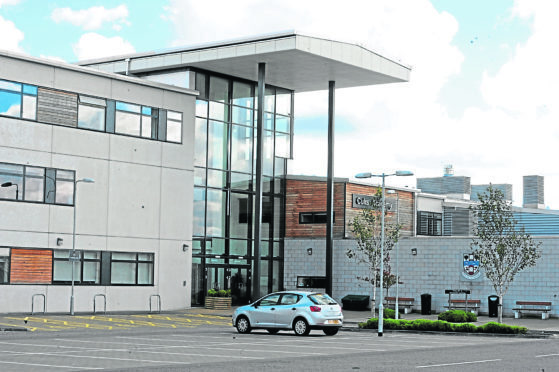 Concerned parents are calling for action over fears of a drug "epidemic" at a secondary school in an affluent part of Aberdeen.
It has been alleged that pupils are abusing illicit substances inside the Cults Academy building, after sneaking them onto campus.
Robin Porter has two children at Cults and says he has personally witnessed S4, S5 and S6 pupils "participating" in drug use.
He said the issue is "so ingrained in the Cults Academy school culture that it is just accepted as normal".
Last night councillors said that action was being taken on the issue.
But after speaking about his fears with a member of the guidance staff, Mr Porter says he was left with little confidence about any sort of crackdown.
He claims the teacher replied asking "what can we do?", when he pushed for answers on how to tackle the problem.
Mr Porter said: "That's not the attitude to have – it should be 'what are we going to do?'
"The school needs to stomp it out."
Figures released by the Scottish Government earlier this year ranked Cults Academy in the top 20 best performing state schools for pupils achieving highers.
Mr Porter claimed the drug misuse by pupils made the achievement  "difficult to recognise" and said that even the presence of police officers within the school's boundary wasn't "protecting children against this tide of corruption".
Councillor for Lower Deeside, Mohammed Tauqueer Malik, said he was "aware" of the concerns that have been raised and will be discussing them with the school management team.
Education committee convener, John Wheeler, said: "I've had a look at the response from the service and I'm content with the action that they're taking. There is partnership work in place.
"It is not just the school or the police, but every adult within the community should be keeping young people safe."
An Aberdeen City Council spokesman said: "Aberdeen City Council has a zero tolerance policy on drug abuse in our schools and we work closely with partners, including Police Scotland and the Aberdeen City Alcohol and Drugs Partnership to support our young people to make positive choices."