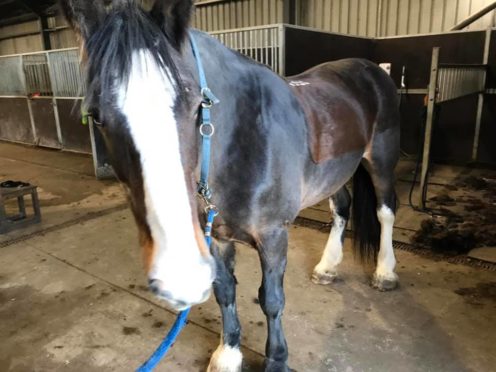 A north-east riding school has paid tribute to "the best and most gentle Clydesdale in the world" following the death of a horse that helped hundreds of people embrace the pastime.
Staff and riders at Aberdeen Riding Club have been left "heartbroken" after their much-loved Clydesdale Twiggy had to be put down.
The difficult decision was made after the 27-year-old female lay down in its stable and was unable to stand up again.
Alongside the help of Ardene vets, the worried riding school staff tried everything to get Twiggy to stand up – from rolling her onto her other side, and creating a tarpaulin slide to manoeuvre her, but nothing seemed to work.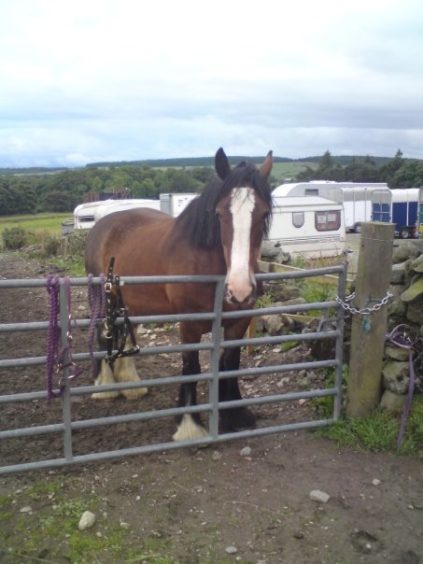 Originally, management planned to keep Twiggy in an indoor arena overnight, with someone staying with her in case she was able to get up later.
But after six hours of lying down, the decision to put her to sleep was made over concerns she would become uncomfortable in such a position.
Club manager, Sally McCarthy, said: "Twiggy was one of our original horses and she touched the lives of more than 500 riders. She always had such a good nature, to us she was the best and most gentle Clydesdale in the world.
"Everyone from children to adults loved her.
"She starred in our pantomimes and kids loved having their photos taken with her at birthday parties."
Aberdeen Riding Club is currently seeking another 16 hand-high horse to take over Twiggy's work with disabled riders.
Ms McCarthy said: "We have riders who will really miss their shots on Twiggy and we desperately need a replacement."
Ms McCarthy said: "The horse doesn't even need to canter – just walk and trot gently with therapy riders so it might be a great option for an older horse too.
"What's  most important to us is that the horse has a similar temperament to Twiggy."
Those who have any information about a horse that could take over from Twiggy are encouraged to phone Aberdeen Riding Club on 01224 733111 or message the club's Facebook page.