While fish sheltered from Storm Dennis this weekend, the Inverurie Angling Association had no qualms about braving the elements.
To mark the opening of the Salmon Fishing on the River Don, the group held its annual march to the river and opening ceremony on Saturday morning.
Despite catching no fish – the wind makes the animals shelter at the bottom of the river, organisers said a "brilliant" time was had by all.
Members and guests met at the Kintore Arms Hotel in Inverurie and the procession was piped to the Don Bridge at Port Elphinstone by local piper Paul Malley.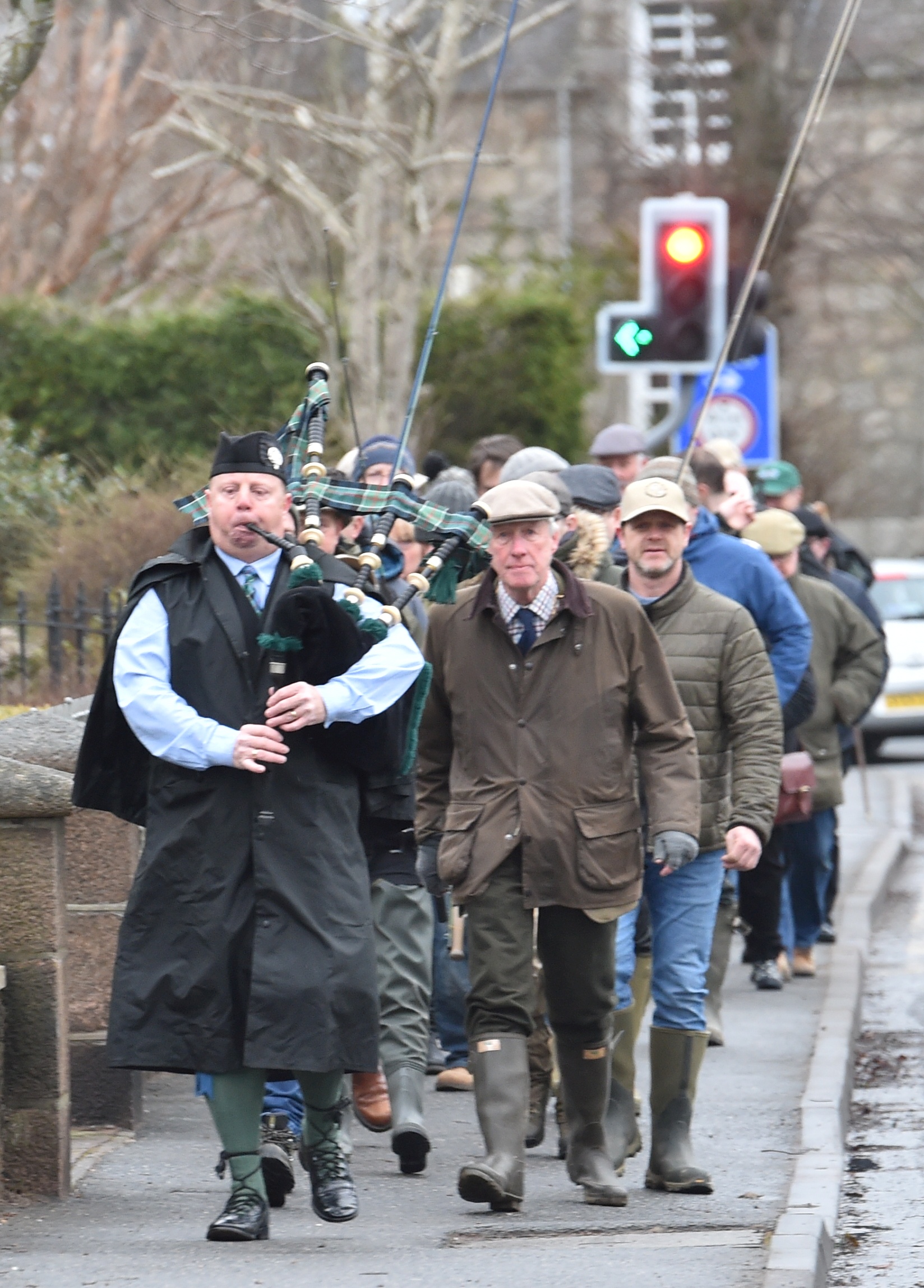 Around 50 people attended the event, and were rewarded with warm sausage rolls supplied by Jim Adie.
A blessing to the river was delivered by minister Rhona Cathcart and the first cast was performed by Aberdeenshire Provost Bill Howatson, who battled against fierce wind to pull off the feat.
He said: "I got a lot of help to practice getting it right, and I am very pleased that my attempt was appreciated.
"The group was very supportive and it was a pleasure to be involved in such a brilliant day. I didn't catch anything, I certainly need to practise more."
Ralph Green, of the Inverurie Angling Association, added: "Somehow, we escaped the rain, but the wind was blowing a hooley.
"Bill did really well considering the weather – he was very determined.
"We had a great turn-out and really enjoyed the day."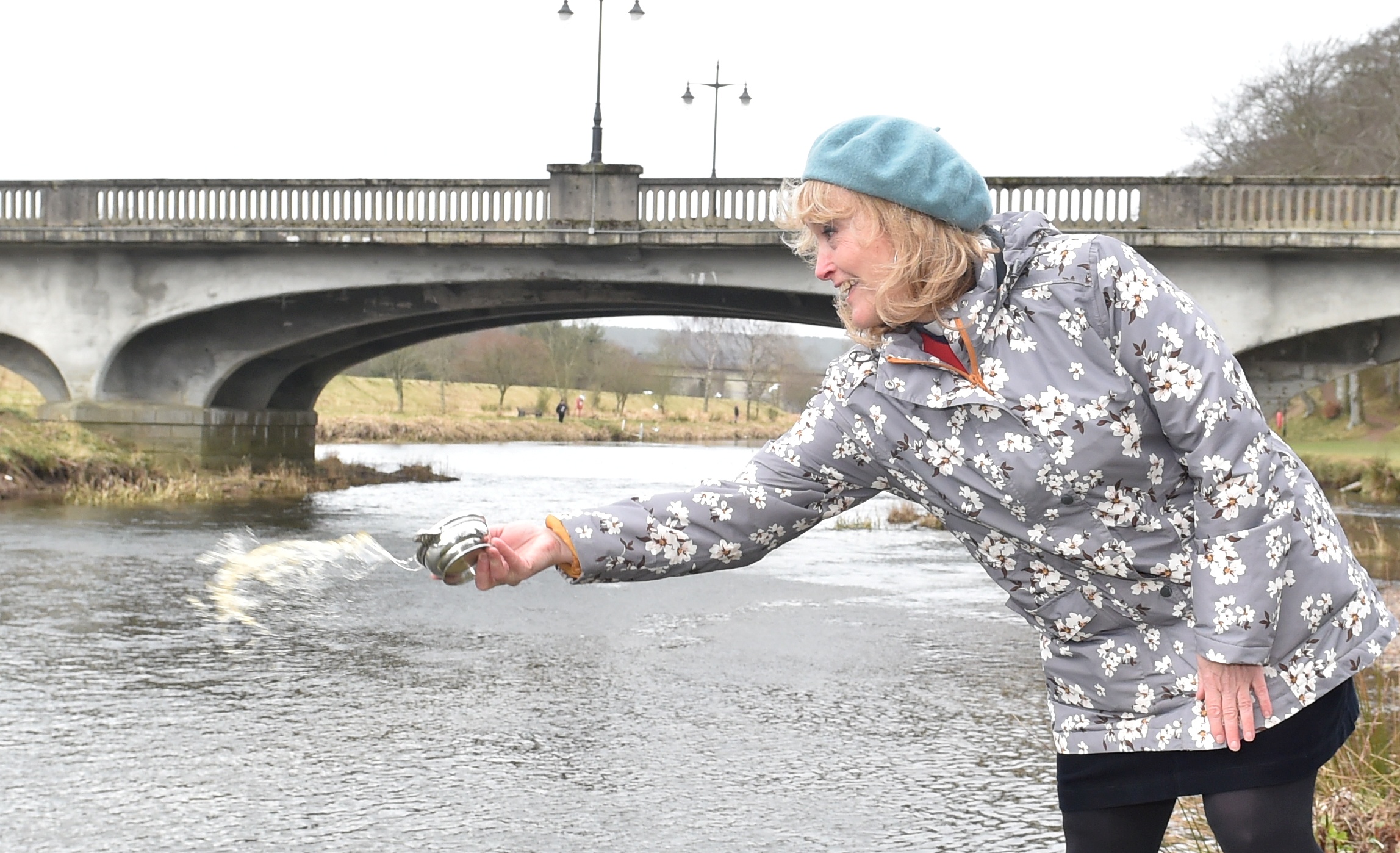 Martin Webster, River Don fishery officer also introduced William Paton of Grandhome and chairman of the Don Salmon Fishery Board who donated and presented a trophy named after his late father David Paton for the first salmon caught off the Don in 2019 to Mel Thomson from Aberdeen.
Glen Garioch Distillery were represented by Rob Taylor who sponsored the toast to the river and donated a bottle of their Founders Reserve Whisky to accompany the first salmon trophy.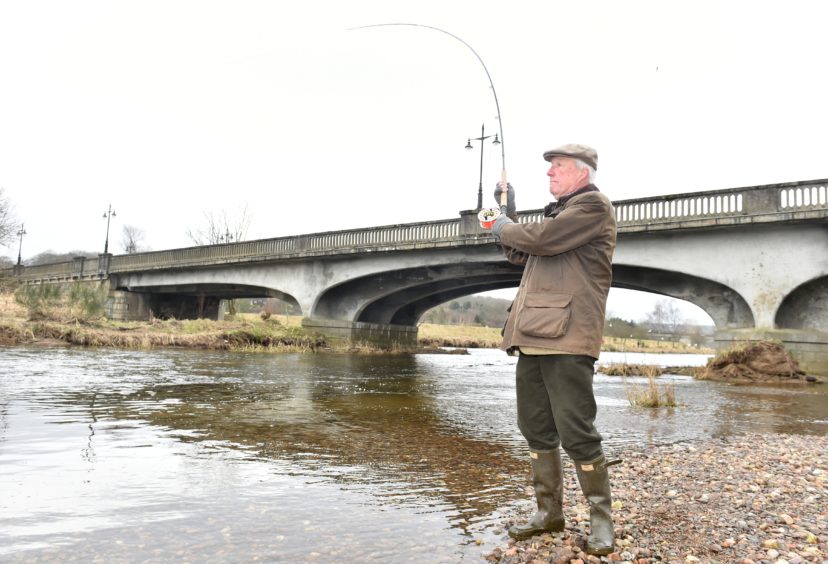 Inverurie Precast Concrete, represented by Mr Adie, provided light refreshments.