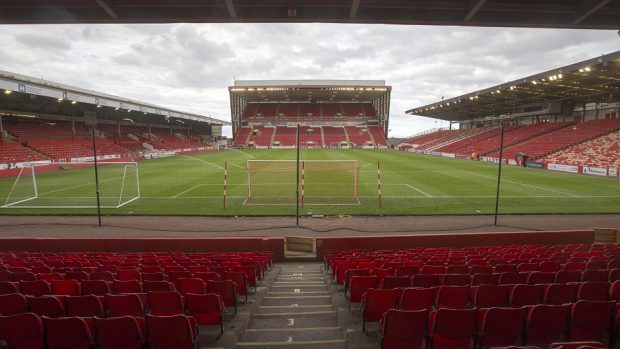 Police dealt with more drug offences at Pittodrie than any other kind of crime over the last three years.
Officers have attended 26 reports of drug possession at the Dons stadium since 2017.
Other incidents included 21 breaches of the peace, 16 reports of culpable and reckless conduct and 21 other miscellaneous crimes.
Overall, since 2017 there has been 149 reported and detected incidents of crime at Pittodrie.
Caledonian Stadium in Inverness had significantly lower numbers.
Police were called to 17 reported and detected incidents since 2017.
The home ground of Ross County FC accounted for 34 criminal offences and 13 of these were drug possessions.
Balmoor stadium in Peterhead had eight instances of reported and detected crime.
Chief Inspector David Paterson said: "The number of crimes and offences committed at football grounds in the context of how many spectators attend is extremely low and reflects how the vast majority simply want to enjoy the match.
"Thousands of supporters attend football matches across the north of Scotland every week. We risk assess every fixture with an intelligence based approach and deploy proportionate resources, taking account of a number of impact factors including traffic management.
"Public safety is at the forefront of our planning considerations with partner agencies, to assist the clubs deliver safe and enjoyable events for all spectators and staff around the stadium."