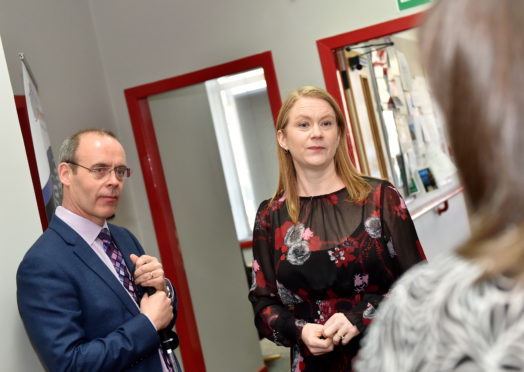 A north-east charity has won more than £40,000 in funding as part of the Scottish Government's bid to support hard-to-reach groups.
Organisations which will help to maximise the take-up of benefits and household incomes in Scotland have been awarded £600,000.
A total of 26 bodies from across the country received allocations to support single parents and people with particular barriers such as mental or physical disabilities to apply for Scottish social security benefits.
The funding is part of the Scottish Government's Benefit Take-Up Strategy, launched in October 2019.
One of the charities, North East Sensory Services (NESS), was awarded £42,665. The organisation focuses on helping people with hearing and sight impairments.
Graham Findlay, chief executive of NESS, said: "This funding is vital to upskill our staff team with specialist knowledge so we can provide essential support to those who need help navigating the benefits system.
"The support we provide reaches more than 6,500 blind and deaf people across the north-east of Scotland.
"Currently, the benefits system is not the easiest to navigate for most folk – complicate that 100 times if you are blind or deaf.
"We provide a statutory social working rehab service as well as a wide range of charity-funded added value services.
"So, we are going to train a new member of staff who will become an expert in the new benefits system. She will then cascade that knowledge down to our social work and rehab staff."
Mr Findlay added that the charity is always open to donations, support and fundraising to keep their services available to those who need it the most.
Social security Secretary Shirley-Anne Somerville said: "We believe social security is a human right and an investment in the people of Scotland.
"That is why everyone who is eligible to apply for benefits should have the support they need.
"Along with local delivery staff, we want third sector organisations to add their expertise and reach out to help those who need it most.
"This funding of £600,000 will be vital to support those who face barriers to access the financial support they are entitled to and increase their incomes.
"This funding shows we are determined to do things differently in Scotland and create a new social security system that puts dignity, fairness and respect at its heart."