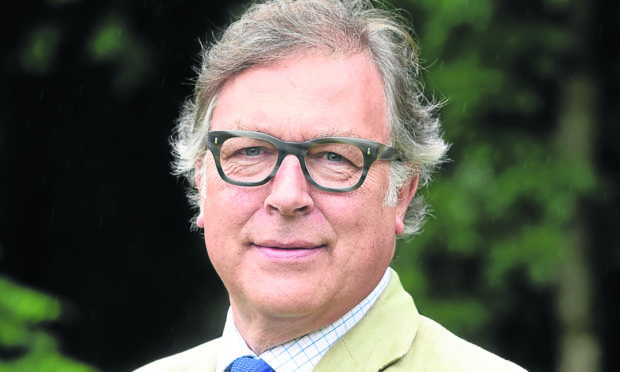 As the 7th Marquess of Aberdeen and Temair, Alexander George Gordon enjoyed regaling friends with "fascinating tales of family valour".
But well-wishers have also described him as a "proper laird", who was personable to everyone and a true champion of the north-east following his death at the age of 64.
Lord Aberdeen was born in 1955, son of Alastair Gordon, 6th Marquess of Aberdeen and Temair.
He was educated at Cothill House and Harrow School, and later married Joanna Clodagh Houldsworth and had four children.
Mr Gordon died on March 12, at his home House of Formartine on the Haddo Estate.
This week, tributes were paid to the "humble and kind" figure.
Former Press and Journal editor Damian Bates was close friends with the laird.
Mr Bates said: "It was a genuine honour and privilege to call Alexander a friend.
"He loved to chat about the latest political machinations facing the country, but punctuated with his  fabulous sense of humour; his knowledge was immense.
"He could also regale you with fascinating tales of family valour and adventure from throughout the centuries – without the merest hint of hubris.
"Lord Aberdeen was, in fact, one of the humblest and kindest men you would ever have the pleasure of meeting – he was always thinking of others.
"He was, first and foremost, a family man and the proudest when talking about his loved ones.
"But he was a massive champion and defender of the north east of Scotland, its people and businesses, too; his letters to the P&J defending the region were legendary. "
Mark Andrew was factor of the Haddo Estate since 1991, and had known Lord Aberdeen since 1983.
He said: "He was a proper laird who had time for everybody and was extremely personable with all he encountered.
"He was also a very gentle person with a good heart.
"He was devoted to the area, as his family have been for hundreds of years."
A keen sportsman, Lord Aberdeen played a lot of rugby and cricket in his younger days – and became chairman of Methlick Cricket Club.
He was also a very keen supporter of local charities and was president of the Royal Highland Agricultural Society.
Lord Aberdeen also showed his willingness to get his hands dirty for the good of the community by helping to clean the public toilets in Methlick after the council had threatened to close them in the 1990s.
Mr Andrew added: "It was quite something, seeing the laird on his hands and knees helping out, but that was the sort of man he was."
All are welcome at a service of thanksgiving at St Machar's cathedral on April 17, at 2pm.