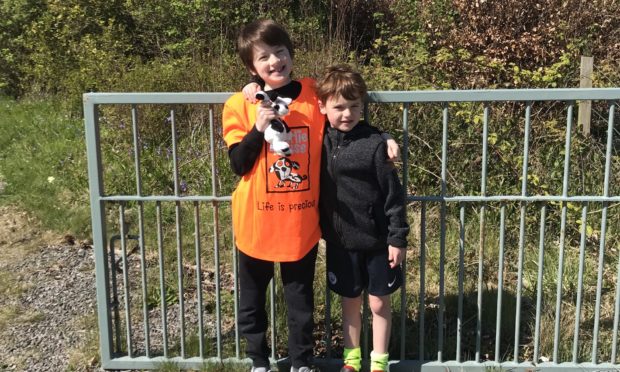 North-east charities have been benefiting from a UK fundraising initiative following the cancellation of the London Marathon.
The 2.6 challenge was launched when the world's biggest one day fundraising event fell to coronavirus.
Aberdeen charity, Charlie House, has received £5,500 in donations since the initiative started on April 26.
Among those backing the cause was Caleb Nicholson, 11, who managed to raise over £1,352 in 24 hours for the charity by completing a walk alongside his brother Joseph, 7.
His mum, Louise Nicholson, said: "Caleb is on the autistic spectrum and was inspired by Captain Tom Moore.
"He said he wanted to do a sponsored walk, having completed a few previously for various autism charities.
"He did three miles in his exercise hour and although it wasn't easy for him, he absolutely loved it.
"All of the neighbours came out on the street and were clapping as he walked by their house. It was quite emotional really.
"We picked Charlie House because I know about the amazing work they do.
"It is hard at any time for families who have a child with a disability but at this time, it is that bit harder."
River City and Scot Squad actor, Jordan Young, also got involved to raise money for the charity.
Just ran 10.4miles (4×2.6) to support @CharlieHouseHQ 2.6 challenge. Fantastic cause for a wonderful charity. https://t.co/UIBx5YSZam pic.twitter.com/8kyLusyDNQ

— Jordan Young (@joskyn100) April 30, 2020
Director of marketing and communications for Charlie House, Sarah Bremner, said the charity had been "delighted" by the fundraising, having chosen to get involved with the challenge because of its accessibility.
She said: "We liked it because it was open to all ages and ability and people could create their own challenges.
"That really appealed to us as a charity because we support children with disabilities.
"It has been great and we've had a really good response."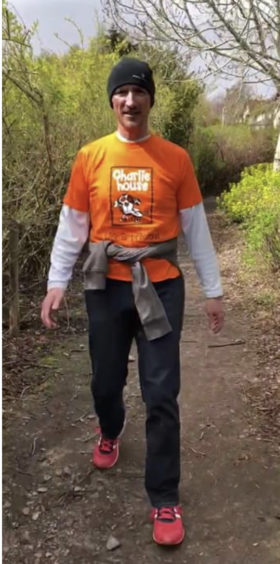 People have been coming up with creative ways to get involved and Craig Johnstone from Kingswells even walked backwards for 2.6km.
The Evans family also created their own race with bib numbers and medals, while Balmedie youngster, Sophie Campbell, 10, free cartwheeled 26 times.