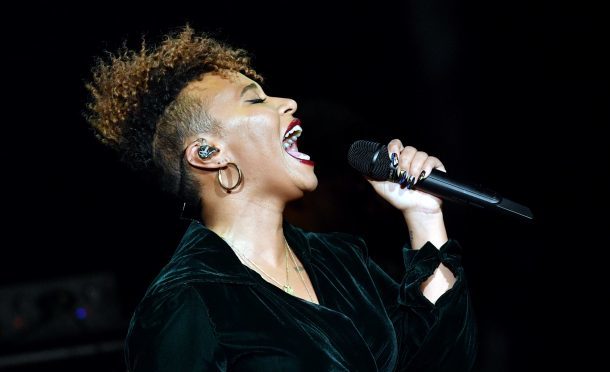 The most successful musical artist to come out of the north-east in a generation is auctioning a once-in-a-lifetime experience for budding songwriters.
Emeli Sandé is offering the opportunity to have a private songwriting or jam session with her, to raise funds to support people living with multiple sclerosis (MS) during the coronavirus pandemic.
The Next to Me singer, who grew up in Alford, is offering the session as part of the MS Society's Never Alone auction, and believes it could give one aspiring songwriter their big break.
She said: "People should bid on this prize most importantly to raise funds for such a valuable cause, but I also think it's going to be a lot of fun.
"To me the most exciting part in the whole music process is that initial jam, that initial spark of an idea, when something comes completely from nowhere.
"I'm excited to see how we will work together, and just to share my process with someone will be real joy for me.
"You never know, we could end up writing the next big hit."
Ms Sandé said she was inspired to support the MS Society by her passion for the music of famed cellist Jacqueline du Pré, who died of the condition aged 42.
She added: "I completely fell in love with her musicianship and performances, and saw just how devastating MS can be."
Other items up for auction include an exclusive cookery lesson with Dave Myers from The Hairy Bikers, and a beginners writing masterclass with author Jacqueline Wilson.
More than 130,000 people live with MS in the UK.
The MS Society Never Alone auction is running from yesterday until Wednesday, June 17.
To bid on the chance to jam with Ms Sandé – or any of the other items on offer – visit www.msneveraloneauction.com