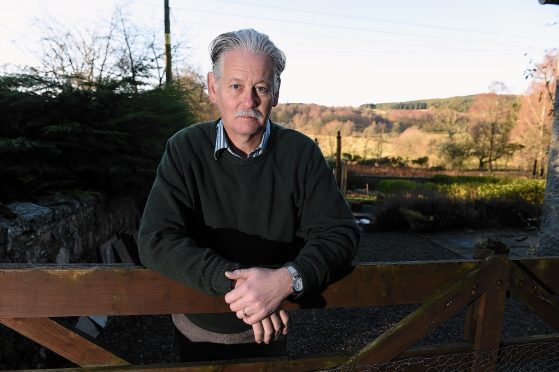 Councils across the north and north-east have signalled their determination to provide new homes for refugee families from around the world.
There have been fears those living in camps, including on the Greek Aegean Islands, have been largely forgotten about during the pandemic.
A campaign has been launched to urge local authorities to offer their help, with Aberdeenshire the latest to write to the Convention of Scottish Local Authorities (Cosla) and do so.
Others, including Aberdeen and Highland councils, have recently reaffirmed their commitments to help.
Many refugee camps in the Aegean Islands have been placed in a state of lockdown as a result of Covid-19.
Living conditions are said to have worsened, with many organisations unable to provide services, assistance or legal aid.
Founder and coordinator of Europe Must Act, Jacob Warn, said: "Without access to the camps, rubbish and dirt is piling up beyond belief.
"There have been truly tragic cases of suicide and deaths of young people on Samos, Chios and Lesvos in the past weeks: tragedies that should never, ever, have taken place."
He says the letter sent by Aberdeenshire Council group leaders to Cosla will help Europe Must Act show government there is active support at council level for its campaign and a willingness to resettle more refugees.
It states: 'The Covid-19 pandemic is not only making the humanitarian crisis ever more serious but is also taking public attention away from the suffering of the many thousands who have left home and country and who are living in camps in conditions that are almost beyond comprehension."
The letter adds that action for refugee resettlement in Scotland requires a "wide, national, approach, where partners work together and resources can be focused to deliver real and sustainable outcomes".
Good News Friday!
The New Scots, an Aberdeenshire group of resettled refugees, launched the Sewing Project a couple of months ago. This is a group of 9 resettled refugee families who have been donating their time and skill to make face masks to donate to local community groups! pic.twitter.com/NlvEiZvqX0

— AberdeenMustAct (@AberdeenAct) June 26, 2020
Aberdeenshire Council deputy leader Peter Argyle said it was "incredibly important" to ensure people know the region is open to welcoming people from all backgrounds.
He added said: "I am proud of the region's history of resettling refugees, and the successful work to resettle Syrian New Scots in particular.
"It seemed appropriate to decide on a course of action on what we can do to support more refugees, as this issue arguably has been put on the back burner due to the pandemic.
"Councils of course need Scottish Government support and adequate funding to do this."
A local chapter of the campaign, Aberdeen Must Act, is encouraging residents of other Scottish local authorities to push their councils to make the same commitments.
Supporters can find more information at facebook.com/groups/aberdeenmustact.
New homes for the 'New Scots'
A major initiative to rehome Syrian refugees in Scotland began in 2015, with hundreds of "New Scots" now living across the north and north-east.
The first families arrived in spring 2016, and have quickly settled in and taken up integral roles in their communities.
Some have also acted as a guide to other newcomers by attending airport arrivals and providing emergency support where necessary.
One mother, who had escaped war-torn Syria, told The Press and Journal last year: "My first night in Ellon was the first good night's sleep I'd had in six years."
Since the launch of the resettlement scheme, Aberdeen City Council has rehomed 27 Syrian families – "well over" 100 people in total – as well as those fleeing persecution from the Middle East and north Africa.
The local authority has committed to resettle up to 24 more people from areas it has not previously helped.
A spokesman said: "The first family was due to arrive this month but all resettlement is currently on hold due to Covid-19."
Highland Council has also reaffirmed its position to help the humanitarian effort.
In February it pledged to welcome around 25 more refugees, in addition to the families it is already supporting.
A spokeswoman said: "We intend to recommence resettlement arrivals as soon as conditions allow.
"Refugees already resettled in the UK continue to receive support, though the scope of that support is limited by social distancing requirements."