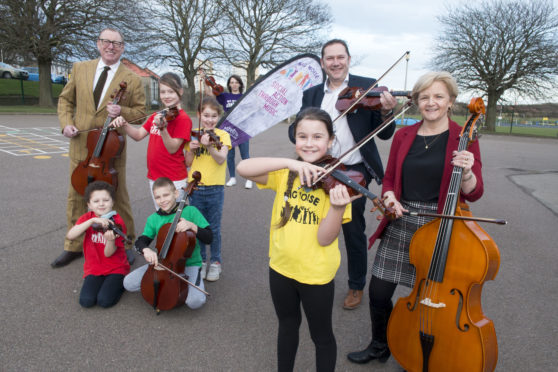 Youngsters are celebrating the fifth anniversary of an Aberdeen music programme today with a special virtual performance.
Big Noise Torry was set up in 2015 to act as a positive influence in the community by teaching children how to play instruments.
Young performers who have benefited from the scheme since 2015 will take part in a virtual orchestra on its Facebook page at 1.30pm today to mark the milestone.
They will also chat to musicians from the Scottish Chamber Orchestra during exclusive online music and Q&A sessions.
More than 600 children work with the initiative and activity sessions will take place online today and on Thursday.
Co-leader of Aberdeen City Council, Jenny Laing, said: "From the outset we believed Big Noise Torry had the potential to deliver real benefits for one of Aberdeen's key regeneration areas."
The initiative paused face-to-face lessons due to coronavirus in March and has since conducted more than a thousand online lessons.
It has since been agreed by council bosses that, due to its success, it will continue for another six years, until the end of March 2026.
Sistema Scotland helps fund the scheme and its chairman, Benny Higgins, added: "Independent evaluation of the Big Noise programme has shown that it builds resilience, improves team-working, enhances academic skills and develops self-confidence in its participants."