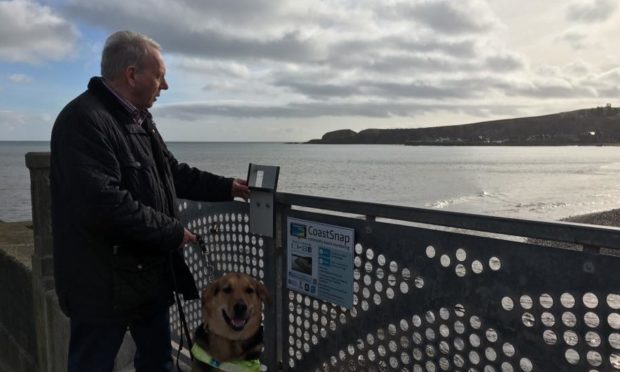 A north-east politician has called on people to be "mindful" of those who have additional challenges when it comes to social distancing.
Dennis Robertson, now a Stonehaven councillor, was the first blind MSP to be elected to the Scottish Parliament.
He has been registered as blind since he was 11 and attended the Royal Blind School in Edinburgh.
Even before he entered politics he diligently helped campaign and raise awareness of his condition.
He went on to join the Guide Dogs for the Blind association based in Forfar, before joining the charity North East Sensory Services in 2005.
His previous guide dog, Mr Q, was also the first guide dog in the Scottish Parliament.
Now, with a new dog called Murphy, he has spoken of the additional challenges he, and other blind or partially-sighted people face on a day to day basis in the world's new normal.
He said: "I haven't been to a shop since before lockdown.
"There's absolutely no way I could attempt to keep my distance. For example, if there was a queue outside the shop, Murphy would sail past.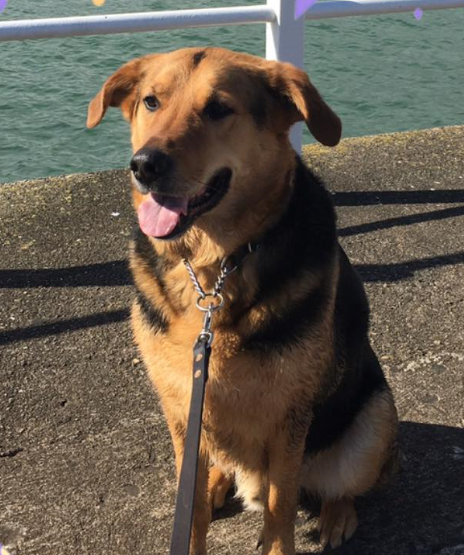 "We also wouldn't know about one-way systems or if we were allowed to use our normal routes to the counters."
As Stonehaven enjoys increased warm weather, there are also more people on its streets that Murphy and Mr Robertson may struggle to keep a distance from.
He added that the "general majority" tend to be forgiving when they realised Murphy was a working dog.
He added: "People need to be mindful of how certain social distancing elements can be very challenging for some people. Raising awareness and reading information certainly helps.
"On public transport for example, again there is no way that I could know where to safely sit that is a distance away from someone.
"In Stonehaven there are Spaces for People measures in place which fortunately through my role as a councillor I knew about ahead of time.
"But here, and in other towns and Aberdeen, dogs are unlikely to walk on the road as they are trained to use the pavement."
In a UK-wide survey undertaken by RNIB in May, 67% of respondents had experienced difficulty finding a supermarket delivery slot, and three in four reported being very or quite concerned about getting access to food.
It's hard for a friendly dog to socially isolate, I took a stroll on the beach today and went for lunch. If you have neighbours, friends & family in isolation, please offer to walk their dogs, it would mean a lot 🐕 pic.twitter.com/pCd932eHco

— Murphy (@SNPMurphy) March 20, 2020
Last week director of RNIB Scotland, James Adams, said: "Some people with sight loss have experienced a very anxious past three months,.
"As we entered lockdown the competition for delivery slots has increased, and many of our members reported that they were struggling to get access to their usual reliable supermarket delivery."
The Hidden Disabilities company is also selling special masks for those who might not have an obvious disability.
The masks – adorned with sunflowers – discreetly indicate to staff, colleagues or health professionals that the wearer needs additional support.