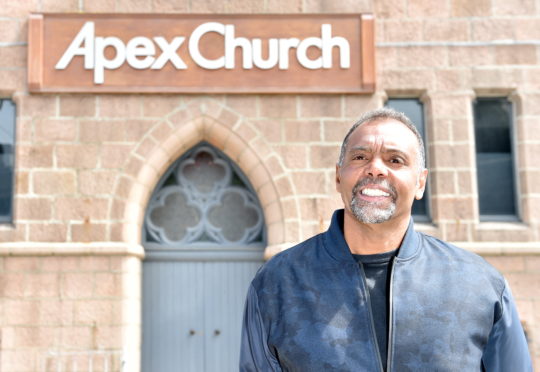 There weren't many non-white pupils at the north-east primary school pastor Neil Cameron attended in the 1960s.
He was, as expected at the time, made to feel different as he endured playground taunts based on his skin colour at St Peter's Episcopal School in Peterhead and at the local Academy.
But the 58-year-old, who was adopted at 11 months by a white family in the coastal town, says he never felt like his skin colour was a "barrier to his dreams" while he was growing up.
And, as racism again becomes a burning issue in light of recent international injustices, he says that – despite the name-calling – he has always felt he belonged in the Aberdeenshire town.
It was only when he travelled to the deep south of America as a teenager that he was subjected to what he felt to be racist treatment.
The man who leads the flock at Apex Church in Peterhead has now spoken with the Press and Journal to discuss his experiences with prejudice.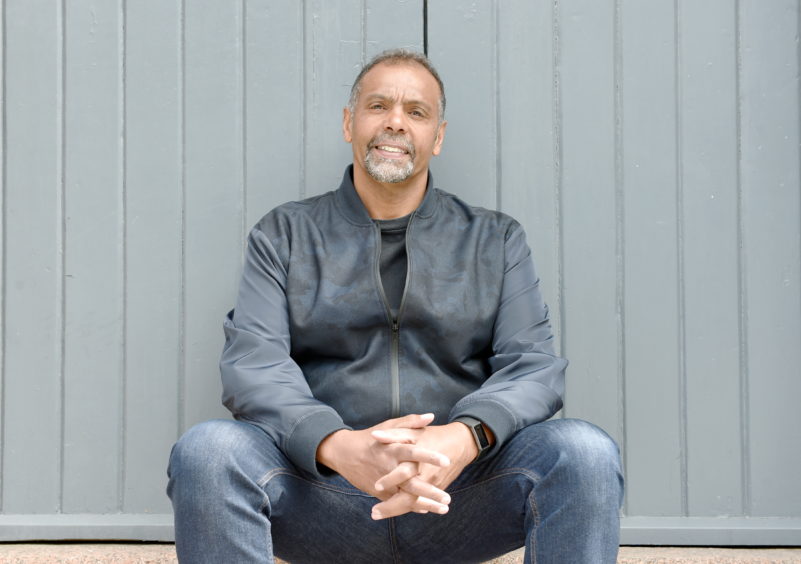 Mr Cameron said: "In my context growing up in Peterhead, I cannot say I was aware of much racism, this is something I've reflected on a lot.
"I experienced some name-calling and jokes about my colour at school, but no more than any other kid who was a bit different.
"I was accepted and treated like all the other children within our community."
It was a shocking experience, to be made aware of for the first time that your colour could be an issue."
The 58-year-old admitted he didn't always want to become a pastor but, over the years, had a "sense of calling and purpose".
His parents Simon and Wendy Cameron, both from Peterhead, were pastors of the local church and founders of the New Hope Trust charity.
At the age of 16, he left school to work with the outfit.
It was while venturing to Alabama, an American state steeped in racial tensions, that Mr Cameron began to grasp how hard life can be for people of colour elsewhere in the world.
Then 17, and travelling with his brother, church elders had a meeting to discuss if they'd allow him into the building for worship.
The pastor said: "It was a shocking experience, to be made aware of for the first time that your colour could be an issue."
Unfortunately, this would not be the only time Mr Cameron experienced racist attitudes while travelling from the comfort of his Scottish home.
"I've grown up in Peterhead so people know who I am, the colour of my skin is black but I am a north-east boy," he said.
"I become more aware of my blackness when I'm out of the north-east.
"For example when I'm in London visiting my son, I go into a store and suddenly security is following me. That has never happened up here for me."
Throughout his involvement with the church, Mr Cameron and his family would travel to Romania to deliver humanitarian aid and the problem reared its head there as well.
He added: "I was with my dad in the van and I was worried we would be stopped.
"He said not to be daft but, right enough, we were.
"He was shocked not only because this happened to his son but because it happens to other people as well."
In other situations, such as at passport control, he felt like officials "would take twice as long" to check his passport – but he has always refused to "feel belittled".
Years later on a trip to Israel with a church party, Israeli soldiers came on board the bus to carry out security checks and Mr Cameron – as the only black passenger out of 30 – was the only person whose passport was scrutinised.
While he describes these encounters as being "frustrating", Mr Cameron believes that racism is a "human problem".
And though he is happy to call the north-east his home he says he is not "naive" enough to deny that racism exists in the region.
He said: "Here in the north-east we don't experience it as much as what we see in the USA or bigger cities in England. It doesn't challenge us in the same way, but it still exists.
"I've spoken to people who come to Aberdeen or Peterhead and they do experience exclusion or name-calling. It might be more subtle or behind closed doors, but it still exists.
"For families that move into the area, how they are perceived can be different than what I've experienced.
"The question we should be asking ourselves shouldn't be 'am I racist?'
"It should be 'am I anti-racist?'"
Maybe we can't change the world, but I believe we can change our world by making a choice to listen, learn and love."
This year following the death of George Floyd in America, Apex Church addressed racism through an online church session.
Noting the Black Lives Matter protests which took place all over the world following his death at the hands of police officers, Mr Cameron believes that social media can be a powerful tool in tackling the problem.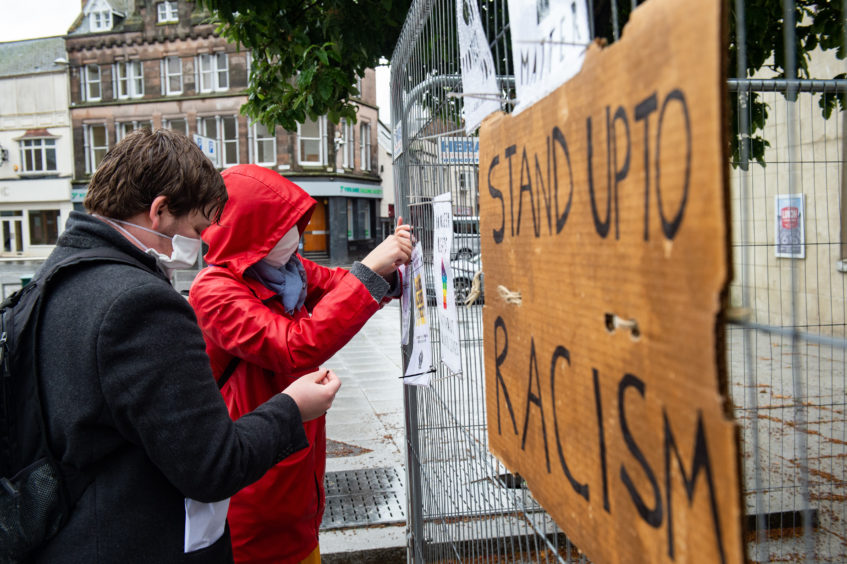 He said: "Someone can take a video and share it online like with what happened to George Floyd.
"It's not that there's more prejudice or racism now than before, it's just we're more aware of it."
And he believes we can all play a role in stopping racism by challenging it when we hear it.
He said: "If you here a language being used that is offensive against another race or nationality, you don't need to be rude about it but you can challenge it.
"It's about helping people to understand that the term being used even if they didn't mean anything bad by it.
"Sometimes people don't ask questions because they don't want to cause offence but if you come at it like 'help me to understand', people will respond better to that.
"It's important to be more educated, my goodness it's 2020."
He added: "I don't have a global platform but I have one here in the north-east with the church that I can utilise to bring about change.
"Maybe we can't change the world, but I believe we can change our world by making a choice to listen, learn and love."