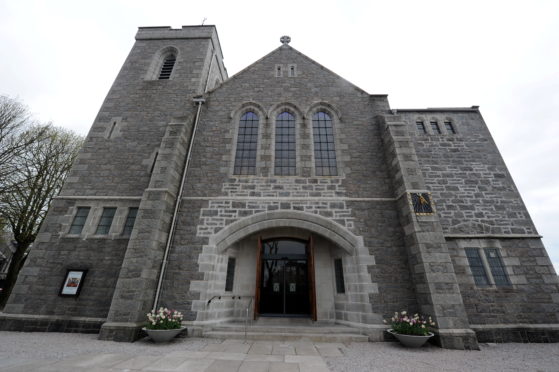 A centre has been opened to support people directly affected by this morning's train crash.
Midstocket Church, on Mid Stocket Road, has been opened by NHS Grampian in Aberdeen.
According to yet unconfirmed reports, the driver of a train has died and there are fears of a second fatality.
A major incident has been declared at Aberdeen Royal Infirmary with staff "pre-alerted" for incoming patients.
The new centre at Midstocket Church is being staffed by NHS Grampian's chaplains, who will provide help and support and a direct link with the Emergency Department at Aberdeen Royal Infirmary.
This should be the first point of contact for friends and family by either attending at the church or phoning 01224 319519.
Anyone worried about friends or family involved in the Stonehaven rail incident can call 01224 319519 for advice and support. Details of a welcome centre being established by @NHSGrampian are in the tweet below. https://t.co/XjWq4dxgMB

— Nicola Sturgeon (@NicolaSturgeon) August 12, 2020
Due to current Covid-19 restrictions, visitors are not currently allowed at Aberdeen Royal Infirmary.​
Railway chaplain Graham Whitehead, from charity the Railway Mission, is also on his way to Aberdeen to support staff affected by the incident.
Earlier this morning, Stonehaven councillor Sarah Dickinson was stationed at Fetteresso Church in Stonehaven – where people were also gathering to receive help and support.
She said: "My thoughts go out to everyone affected today. I thank the emergency services for all their work already, and hope they can get access to reach those in need."