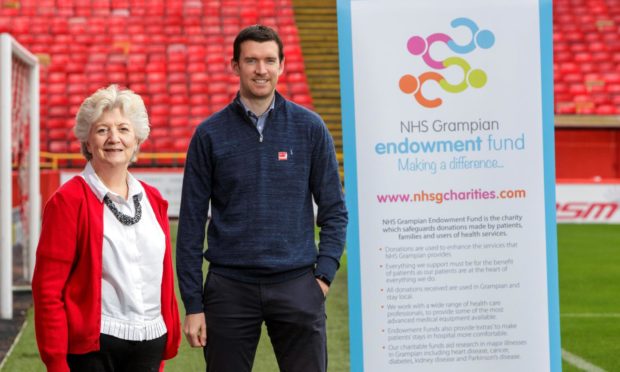 Money raised by a 100-year-old veteran who launched a lockdown charity campaign will be used to fund an obesity-fighting fitness programme in Aberdeen.
In April, Captain Sir Tom Moore began walking laps of his back garden to raise money for NHS Charities Together.
Initially hoping to raise £1,000, his efforts became known globally and the organisation received more than £32 million in donations over the course of his 24-day feat.
Stars send messages of support as Captain Tom Moore completes garden walk
This total was then distributed to health boards across the country – and the NHS Grampian Endowment Fund has now used the first of its allocated funds.
It has awarded £50,000 to Aberdeen FC Community Trust (AFCCT) to tackle physical and mental ill health in some of the areas hardest-hit by Covid-19.
The programme uses footballing activities to encourage people to improve their fitness and become more mentally resilient.
Robbie Hedderman from AFCCT said: "It's been widely reported that one in four people will experience mental health issues as a result of lockdown.
"Equally, it's been identified that obesity could cause additional complications or affect the recovery of an individual contracting the virus.
"Our physical education programmes aim to tackle and prevent obesity and mental health problems, helping young people and their families, in identified deprived areas, to become more resilient and encouraging them to live healthier lives."
Sheena Lonchay, NHS Grampian Endowment Fund operations manager, added:  "We've worked with AFCCT before and have always been impressed with their programmes across the north-east which have a proven track record to support people's mental and physical health."
The NHS Grampian Endowment Fund has opened a specific Covid-19 grants programme, offering charities up to £10,000 for projects to help those affected by the coronavirus.
For more details, e-mail gram.charities@nhs.scot.