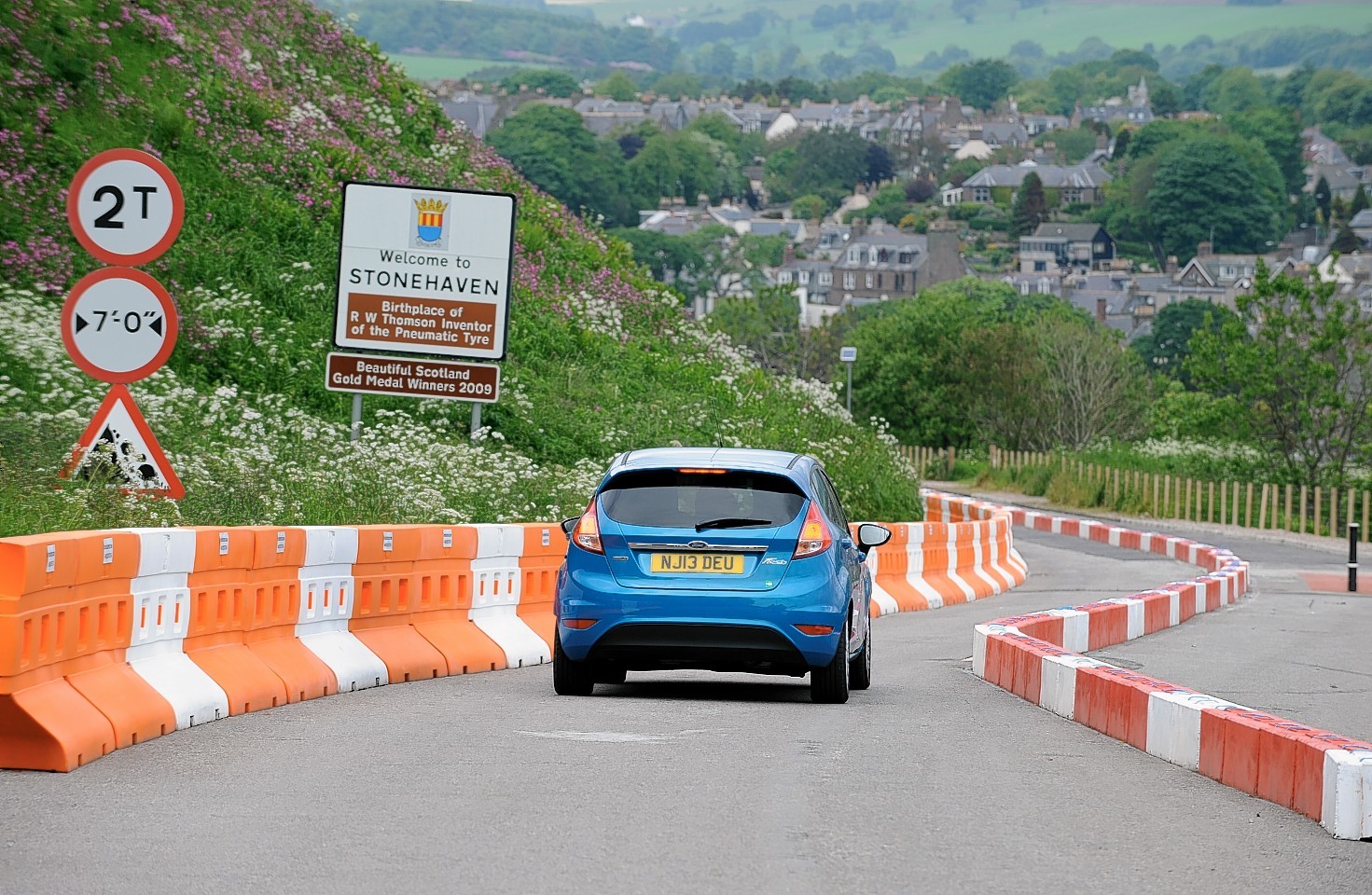 A community group has called on Aberdeenshire council to review a seasonal road closure after improvements were made to the route.
Stonehaven Town Partnership has urged the local authority to open the Bervie Braes road, which closes seasonally, all year round to increase the north east town's retail and tourist appeal.
The road originally closed in 2009 following a major landslip and did not reopen until 2013.
Since then, traffic has been restricted one-way and the road is only open from April to November every year.
In addition, a three-tonne weight restriction has also been implemented on the road.
Yet, despite Aberdeenshire council carrying out remedial work to strengthen the route, the council remains committed to keeping it shut during the winter.
Partnership chairman, David Fleming, has now called on the council to review this decision, following a report carried by the STP group, which discovered that keeping the road open all year could boost the town's economy by £9 million.
He said: "We are very keen to see it reopen all year round. The reasons from the council are not the best.
"We have met with the council and would like them to carry out a review, because there has been work carried out since the original decision was made.
"It should be open to encourage as many people as possible into Stonehaven."
However, the council was keen to emphasise that despite the work carried out on the road, safety remained their top priority.
Stonehaven councillor, Raymond Christie, said: "My view is that it should remain closed for six months over the winter and open in the summer from April to November.
"I see their [Stonehaven Town Partnership] point of view, but I am unconvinced it should be open in the winter.
"Safety has to come first. They [the STP] have commented that there hasn't been a slip on the uroad for the last few years, but I'm not prepared to take that risk."
A spokesman for Aberdeenshire Council said: "Despite the report, the road will remain closed during winter months as safety is the absolute top priority."