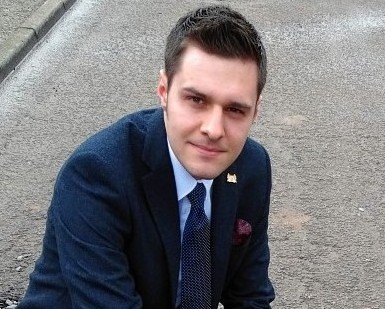 The controversial named persons scheme could cost Aberdeen more than £2million to implement, the Press and Journal can reveal today.
Under the SNP scheme, midwives will fulfil the role of a state guardian for infants under 10 days, health visitors for those under five, with head or guidance teachers taking responsibility for those in school.
Critics have repeatedly called for the policy to be scrapped, arguing it is an "unacceptable intrusion" into family life by the state.
Now it has emerged the law could cost Aberdeen City Council £2.1million, with a 1% increase predicted every year. This will come about through increased admin and recruitment costs.
The figure, revealed in the freedom of information request by the Scottish Conservatives, comes just a week after public sector union Unison released the findings of a survey that showed 52% of the country's health visitors are opposed to taking on the responsibility of the Named Person role.
Head teachers have also expressed concern about the additional workload at a time when many are already under severe pressure.
Scottish Conservative leader Ruth Davidson has called for the unpopular law, which critics have said amounts to a state guardian for every child, to be scrapped in the next term of parliament.
And last night Queen's Cross councillor Ross Thomson – who is standing for Aberdeen South and North Kincardine in next month's Holyrood election – echoed her calls.
He said: "This legislation is now deeply unpopular among the public and even the health visitors who will be at the frontline of care.
"These figures show that there would be a significant impact the schools budget in Aberdeen at a time when our finances are being squeezed by an SNP government in Edinburgh.
"This money could go towards more social workers and teachers who could target the problem more effectively.
"I think the people of Aberdeen will be shocked they have to pay so much for this unpopular policy."
Simon Calvert, spokesman for the No to Named Persons (NO2NP) campaign group described the policy as a "white elephant", adding: "The Named Person is not about focusing on the vulnerable. It's about universal surveillance. It's about policing children's happiness according to government targets."
A spokesman for the Scottish Government said: "We're absolutely committed to ensuring that all our children get the best possible start in life.
"We have provided additional funding to meet costs associated with implementing the Children and Young People Act's measures, as set out in the financial memorandum.
"We are investing in an extra 500 health visitors to make sure NHS Scotland has the right levels of staff to provide visits and reviews for children."
Named person scheme: What is it?
The named person scheme will be rolled out nationwide from August 31.
From then, every child in Scotland from birth to their 18th birthday – and beyond if they remain in school – will have a named person.
These will normally be either a health visitor for pre-school children or a promoted teacher, such as a head or guidance teacher, once the child is in school.
The named person will be available to act as a contact if any concerns about a child's wellbeing are raised by other agencies and will have access to information about a child if it is needed. Ministers say they will only do this if concern is raised about wellbeing or after a request from a child or parent.
Although it is not possible to opt-out of the scheme, parents are not compelled to engage or accept advice from the named person.