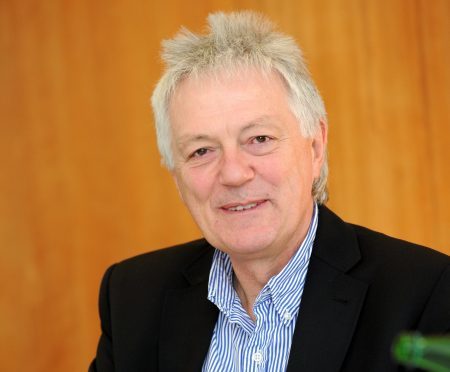 The chairman of Aberdeen Football Club's community trust has hailed the potential new training facilities as "game changing" for the club and city.
Duncan Skinner said last night that locating the new base so close to the planned stadium was "almost unique" and could help develop future talent for the team.
The facility is expected to include state of the art 3G or 4G pitches.
Mr Skinner added that the trust was looking at developing more training facilities in deprived areas around Aberdeen.
He said: "I think having bespoke training facilities like these in the city will be a real treat and help develop young talent.
"It will be fantastic for the city and fits in with the community trusts's plans.
"We are hoping to have satellite facilities around the areas of deprivation around Aberdeen."
A chartered management accountant, Mr Skinner spent 35 years in oil and gas.
In addition to being the chairman of AFCCT, he currently occupies a variety of other roles including chairman of Glencraft (Aberdeen) Limited and president of the Hebridean Engineering Society.
He added: "Certainly having these facilities so close to the stadium will be almost unique in this country.
"It will be a game changing facility, not just for the club but for the city."