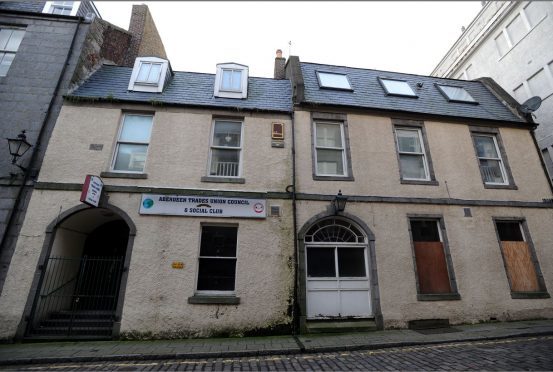 Plans have been submitted to Aberdeen City Council to transform a former social club into a Malaysian cultural centre and restaurant.
An application has been lodged with the local authority to convert the former Aberdeen Trades Union Council and Social Club on Adelphi Street into a cultural centre with common rooms, a library and meeting rooms.
There would also be a restaurant and takeaway facility and an unspecified number of serviced apartments.
The club was the last catering specifically for trade unionists in Scotland before its closure.
Former trustee Tommy Campbell has warm memories of nights at the Adelphi venue.
He said: "The club has a long history of social gatherings for the working people of Aberdeen over many decades and I am sure that many in the city have very warm memories of it.
"If it is now to be used to have a social and cultural aspect, then that must be a welcome thing for the city."
Grampian Links Ltd is registered in Aberdeen but the company has no phone number.
Yet, in a supporting statement to the council, architect Matthew W Merchant of Banchory, wrote: "The facility to be provided will make a positive addition to facilities already offered by Aberdeen City Council to the business community of Aberdeen and to the wider north east community generally.
"The facility being provided will offer the space to create, foster and encourage closer community and business links between the businesses and cultures of Scotland and Malaysia."