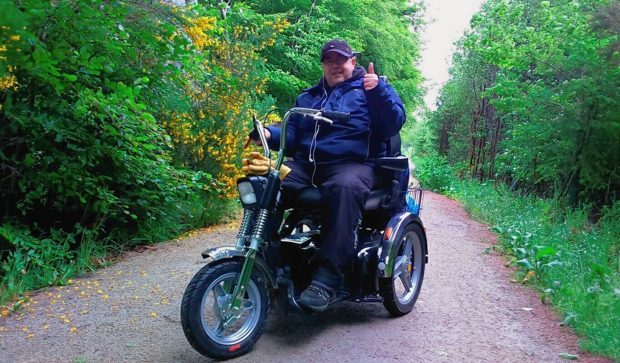 A disabled Aberdeen mountaineer is roaming the countryside again – thanks to his Harley Davidson-style mobility scooter.
Bill Robertson, a former mountaineer, was forced to stop exploring the north-east due health problems.
The 66-year-old had been a keen hillwalker and mountaineer for more than 35 years, and managed to climb Ben Macdui, the highest peak in the Cairngorms, a staggering 21 times in that period.
But, following a triple heart bypass, the retired Merchant Navy seaman has fallen victim to a number of health complications in recent years.
He is now only able to walk a few steps at a time and was largely housebound until he got a hold of a mobility scooter — which looks like a Harley Davidson motorbike.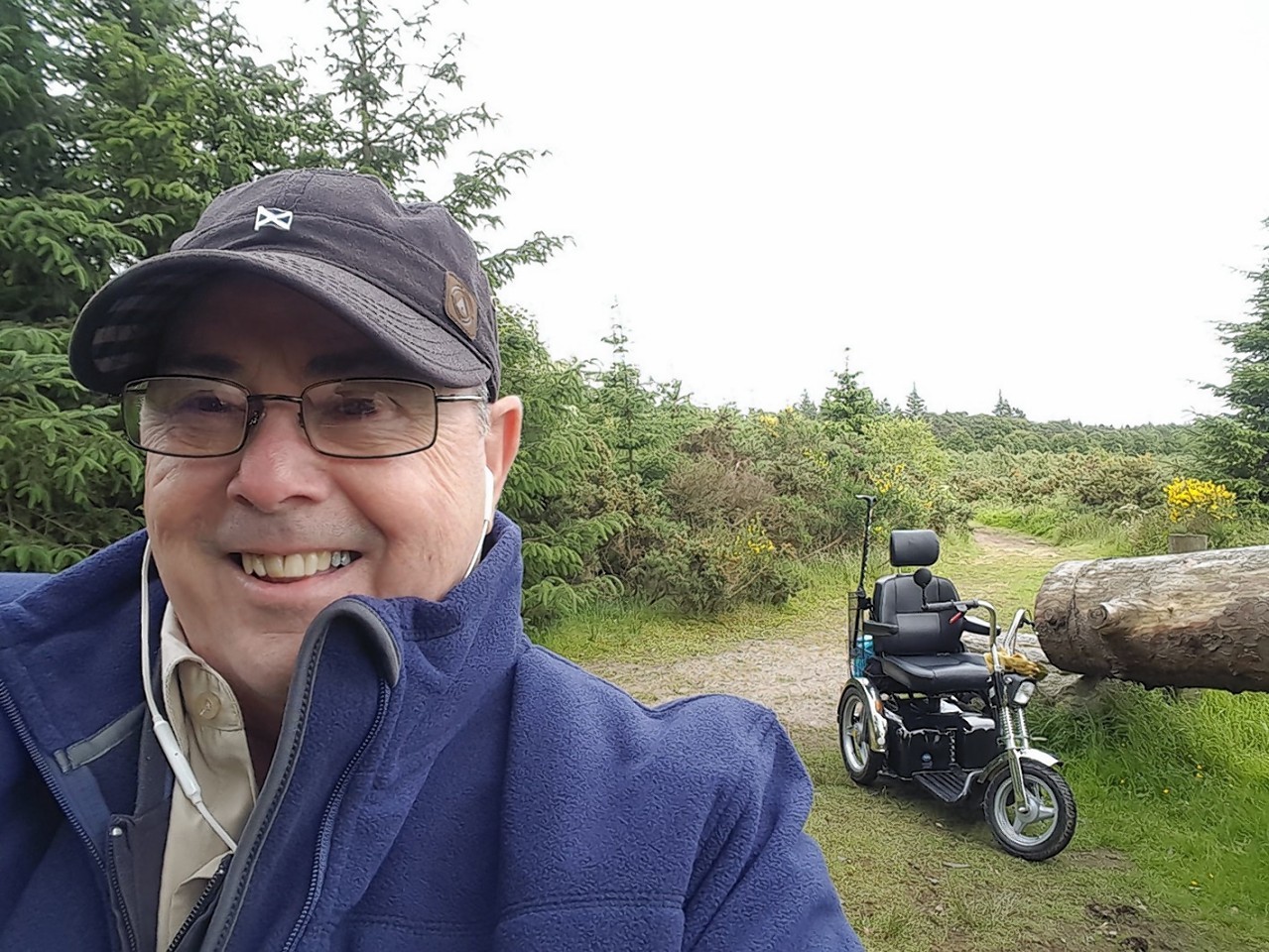 The three wheel black and chrome TGA Supersport is capable of taking on the great outdoors and allows Mr Robertson, of Bridge of Don, the freedom to explore countryside tracks and trails.
Mr Robertson, who has battled cancer, a ventricular hernia and severe deep vein thrombosis, said: "I owned a scooter before my current Supersport, but there was no way it could tackle muddy fields, slopes or rocky paths.
"After being stuck in my house for so long, the opportunity to get out and see the wildlife, like the kestrels and eagles in Hazlehead forest, has been priceless".
Mr Robertson is making the most of his new motor, having already clocked up over 200 miles since receiving it just a few weeks ago.
He added: "I spent so many years doing stressful, dangerous and noisy jobs that being able to spend time alone and surrounded by nature is a tonic that can't be matched."