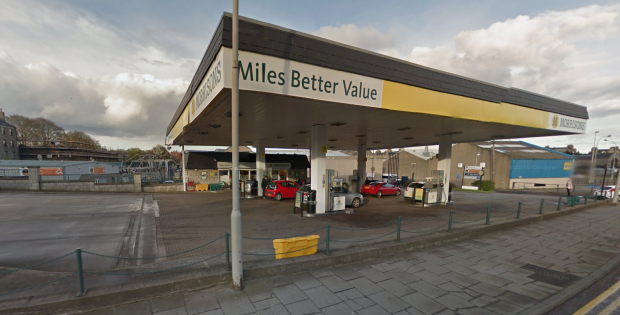 A police officer has been taken to hospital with a fractured ankle after being hit by a car at an Aberdeen petrol station.
It happened at 1.20pm today near Morrison's petrol station on West North Street.
The officer was struck by the vehicle while he was helping to deal with a separate crash in the area.
A Police Scotland spokesman said: "Police Scotland can confirm a police officer was injured having been struck by a car on West North Street, Aberdeen, next to Morrison's filling station.
"The incident occurred at 1.20pm while police officers were in the process of dealing with a separate road traffic collision.
"The officer is currently receiving treatment for a fractured ankle.
"The 86-year-old driver of the car involved was uninjured."