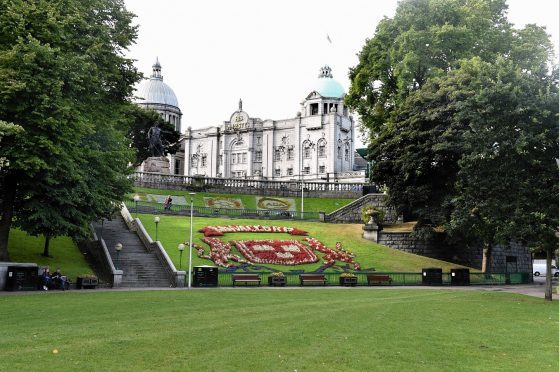 Aberdeen's deputy council leader has ruled out a second referendum on the fate of Union Terrace Gardens.
Councillor Marie Boulton, a pivotal figure in the 25-year city centre masterplan, has ruled out a re-run of the 2012 poll after the local authority appointed new designers for a planned revamp of the green space.
Last week, it was announced LDA Design – the catalysts for London's Olympic Park venue – will be in charge of the potential £17million project.
Designs are expected to be revealed within the next few months and will be put out to public consultation.
However, based on the masterplan, they could include an amphitheatre for public events as well as gallery and retail space.
Last night, Mrs Boulton said there would be engagement with the public on the new designs, but added it was "important" the plans progressed quickly.
The independent member said: "There won't be another referendum on UTG, we have come a long way since then and have conducted extensive consultation on the masterplan.
"The public will soon see the designs, but I think the main thing to remember is that this is about keeping the park and adding new elements to it."
A previous "Granite Web" design, which was backed by businessman Sir Ian Wood with £50million of his own money, for the gardens divided the city leading to a referendum in 2012.
People were asked if they wanted to retain the historic gardens or back the £140m City Garden Project redevelopment.
There were 45,301 votes in favour of the project, with 41,175 people opposed to the plans.
The Labour group in Aberdeen fought the council elections that year on a platform of retaining the sunken gardens and became the largest party after the vote – forming a coalition with the Conservatives and independents.
But, despite Ms Boulton's words, opposition group leaders have refused to dismiss the possibility of another referendum in the future.
Liberal Democrat leader Ian Yuill said: "I would hope that the public are consulted through the design process, meaning there are designs that the public can get behind, meaning there is no need for a referendum."
SNP leader Stephen Flynn added: "I reckon we need to see what's brought forward, but I'd not be happy to rule (a referendum) out."