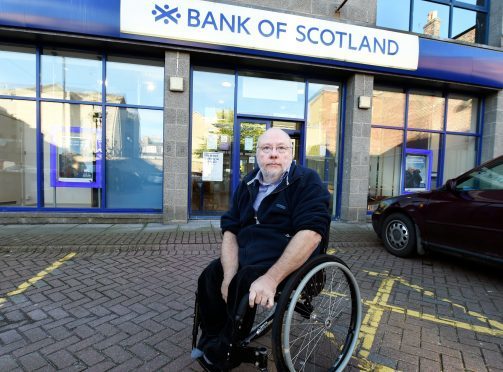 A wheelchair user has issued a desperate plea to bank chiefs not to close Aberdeen's "most disabled-friendly" branch.
Ron Holding believes access at the purpose-built Bank of Scotland on John Street is "amongst the finest on the high street".
But it is due to be closed within weeks.
Lloyds Banking Group said other nearby branches were accessible and insisted it had considered the impact on disabled customers.
However, telecoms professional Mr Holding insists the alternative venues in fact present obstacles – putting the bank at risk of breaching equality laws.
He claims two have no nearby disabled parking, and the one that did lacked lifts to get customers to the right floor.
He believes the potential redevelopment value of the site has trumped any consideration of the rights of disabled customers.
In a letter to Lloyds Bank boss Antonio Horta Osorio, he said it was "not acceptable in this day and age".
Last night, he said: "It's ill-considered and uninformed decisions such as this that truly make our environment and lives, more disabling.
"They're not replacing like with like and this will seriously disadvantage so many disabled people.
"They have not taken up our offer to come and meet with us
"That would allow them gain a clear insight to the serious obstacles they are proposing to deliberately set in place."
A Bank of Scotland spokesman said: "The majority of customers now regularly use alternative branches or other channels such as online and telephone banking.
"As part of the closure process we considered the impact on disabled customers.
"Our Upper Kirkgate branch is attached to a shopping centre with two car parks and the Bridge of Don branch which is only two-and-a-half miles from John Street can be accessed by a bus route from the city centre and has a car park with earmarked disabled spaces."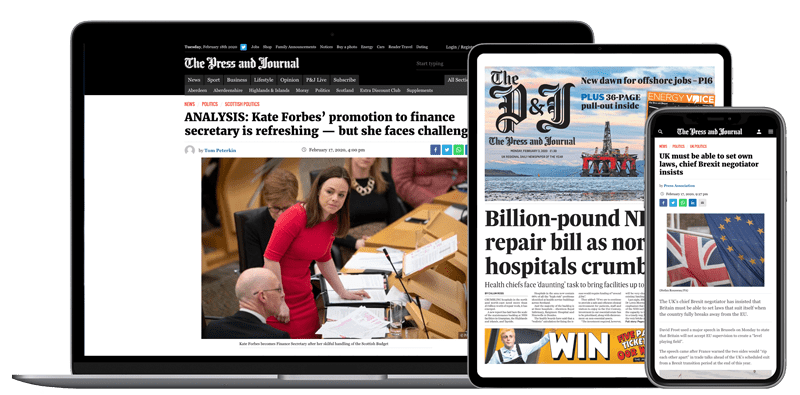 Help support quality local journalism … become a digital subscriber to The Press and Journal
For as little as £5.99 a month you can access all of our content, including Premium articles.
Subscribe