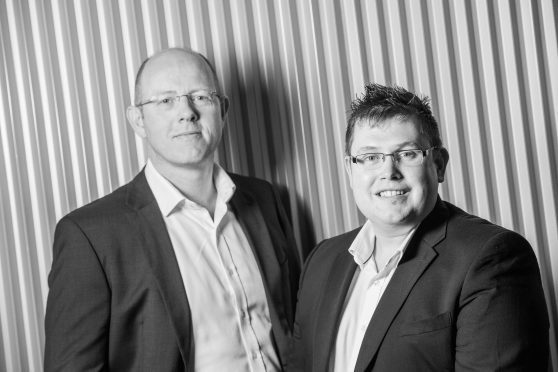 Two graduates from the Robert Gordon University in Aberdeen (RGU) have been selected to take part in a 12-week programme to help them boost their business start-up.
Sam Pettipher and Nick Beeson founded EBar Initiatives which aims to use technology from the oil and food sectors to speed up the service of drinks at bars.
They have now been selected to take part in the Accelerator Programme at Elevator UK – which aims to support businesses with growth prospects.
Mr Pettipher said: "We were all keen to put what we have learned in our MBA studies in to practice and the Accelerator Programme is helping to provide structure to our efforts in these early days.
"The team at Elevator has a great network and we are looking forward to connecting with local partners who can help us create a north-east growth success story."
Dr John Park an RGU Lecturer who teaches at Aberdeen Business School MBA, said the idea had the potential to "disrupt" the hospitality industry.
He said: "It was clear that the EBar team took this very seriously from the get go and their final presentation had me absolutely convinced that they could develop a technology business that has the potential to disrupt the hospitality industry on a global basis.
"We are currently exploring how to make similar programmes available across the entire university and that this will be one of many technology ventures started by students while studying at RGU."