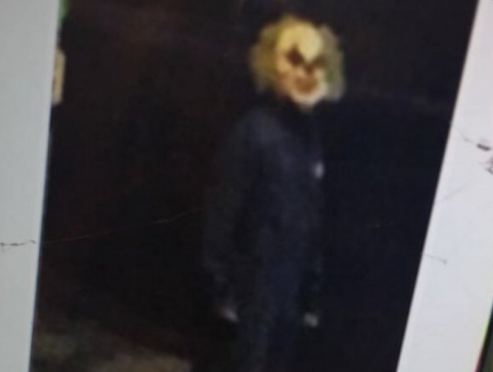 An X Factor star has claimed he was chased by a "killer clown" wielding a baseball bat outside an Aberdeen nightclub.
Joey Devries, a former contestant on the talent show, was loading his car after performance at the Tunnels nightclub when the figure appeared.
He told the Scottish Sun: "It was scary. I had seen videos of clowns doing the rounds and I thought it was just exaggeration.
"I'd done a show and we came out and were packing up the car.
"I just saw this clown standing there. I thought I was seeing things. He started running at us with a baseball bat.
"We were shocked — I didn't know if he was messing around but he was running at the car."
The incident comes as police warn of increasing incidents of people dressing up to scare unsuspecting youngsters across Scotland.
Over the weekend, officers were called twice to a Dundee park after locals spotted figures wearing scary masks.
A clown attacked us as we were leaving the venue in Aberdeen ? a little shaken up

— Joey Devries (@JosephDevries) 8 October 2016
And in Ayr, children were left terrified after sightings in the town.
Superintendent David Duncan, Police Scotland, has warned that officers will be forced take action against anyone intentionally causing distress.
He said: "We have had a few sporadic reports of individuals dressed as clowns in some areas in Scotland. It is assessed that there is a current trend of similar incidents on social media, many of which have been confirmed as hoaxes and emanate from overseas.
"The reports which have been made to local police officers are being investigated and do not specifically involve threats or violence.
"However, any person seeking to cause distress and potential harm to anyone should be aware that police will take action. If anyone has any concerns they should report the matter to police."