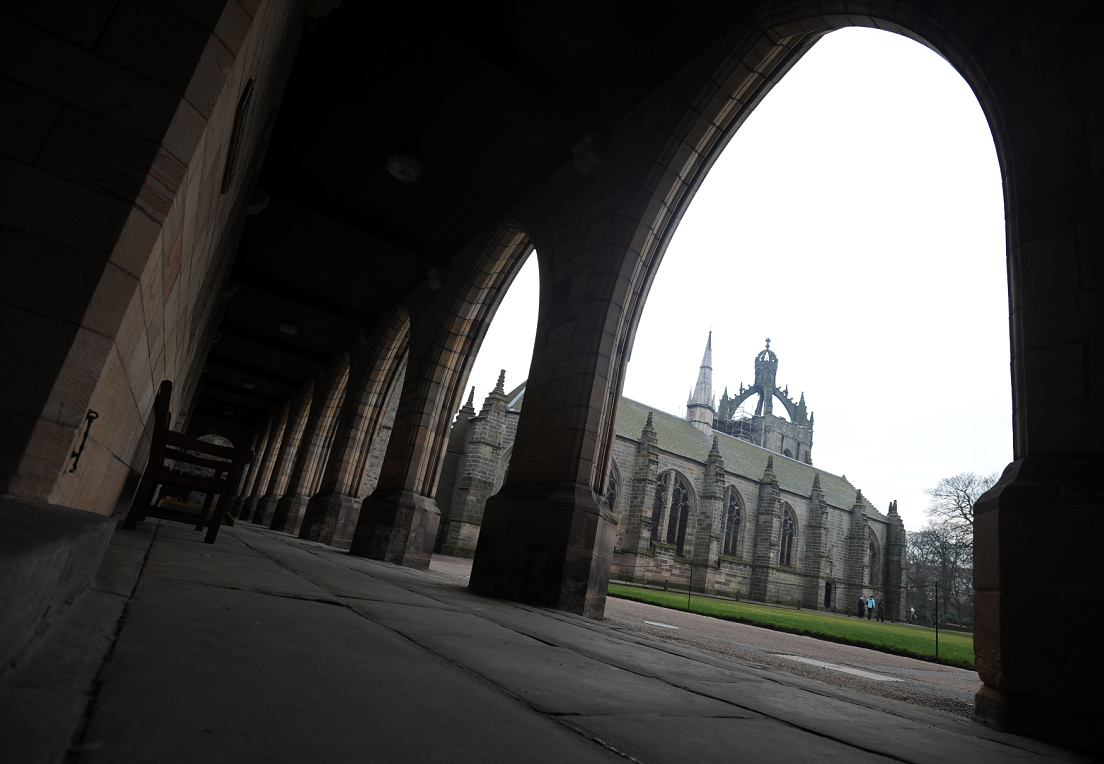 The frostbitten King's Lawn glistened in the autumn sun as hundreds of graduates arrived at Aberdeen University's historic campus.
For many of those in attendance, yesterday represented their final farewell to an important part of their lives.
More than 300 graduates were piped into the opulent surroundings of Elphinstone Hall, together with their families and loved ones.
They came from a variety of disciplines, including business, science, and education, across a wide range of nationalities.
The morning's opening address was given by Rita Viju, a senior international relations lecturer at the university.
She urged the graduates to remember their time at the university as a challenging, but rewarding experience.
She added: "As you contemplate the next phase of your lives, I hope you will look back on your time with us as having been formative in the best sense of the word – that your teachers and tutors inspired and led, frustrated and challenged you to find your own voice in the many opinions and arguments you encountered through your studies with us."
Four honorary graduates were given doctorates across both the morning and afternoon ceremonies.
Reverend John Chalmers, the moderator of the Church of Scotland, Professor Frederik Glasser, who helped revolutionise concrete and cement production, his wife Lesley Glasser, founder of the beloved Satrosphere Science Centre, and Elly Barnes MBE, who founded Educate and Celebrate, a charity which helps to ensure schools are LGBT-friendly, all picked up honours.
However, attendees were told that Scots businesswoman, Anita Frew, was unable to collect her doctorate after she broke her leg in an accident a few weeks ago.
The afternoon address was given by Ms Barnes, who delivered a rousing speech to a rapt audience, urging them to stand up to injustice wherever they encountered it.
She said: "Your social perspective will change as you grow and learn, and you will see injustice. You can choose to let it wash over you or you can actively challenge it – I suggest you do the latter.
"I know that by actively challenging discrimination, we have changed the lives of the children, parents, governors and teachers with which we work, probably even saving a few lives along the journey too.
"Those of you graduating in education have the opportunity to make institutional change and create a cohesive community with social justice at its core, simply by educating and celebrating about all in our communities."