A north-east MP has called for answers following a nine-month silence from the UK Government on vital European help for flood victims.
Westminster applied to the European Union solidarity fund for financial help with the recovery from the worst floods to hit the region in living memory.
But Stuart Donaldson said residents had been left in the dark since February and questioned whether the Brexit vote could scupper the bid.
The SNP MP for Aberdeenshire West and Kincardine this week quizzed secretary of state for communities and local government Sajid Javid on the progress of the application.
Storm Frank began battering the north-east on December 30, devastating 600 homes and 100 businesses across Aberdeenshire.
The rivers Dee, Don, Ury and Ythan all overflowed, and in Ballater alone more than 300 homes and 60 businesses were submerged.
Speaking yesterday, Mr Donaldson said he would be writing to Mr Javid to demand more clarity on timescales and the overall total being sought.
He is also seeking assurances the application will not be affected by the UK's vote to leave the EU.
He added: "Since February we have not actually heard that much. I just wanted to know if the application had been made. The minister had confirmed it had been made.
"Obviously that is all he said. It is a very brief answer and didn't provide very much detail.
"I am writing to ask when the application was made, how much was being sought and how long they expect it to be. It is with the European Commission at the minute.
"Obviously various communities in my constituency were affected such as Maryculter, Marykirk, Ballater and Kemnay. A lot of people are struggling and dealing with the consequences of the flooding.
"It will probably be over a year, it seems an awful long time. The government kind of dragged its feet a bit making the application.
"I would hope we get the money before we potentially leave the EU. I hope it is ring-fenced and we can get it before any negotiations. I'll be trying to clarify some of these things."
A spokesman for the government's department for
communities and local government said: "We made an application to the solidarity fund, it is now being considered by the European Commission and we are awaiting their decision."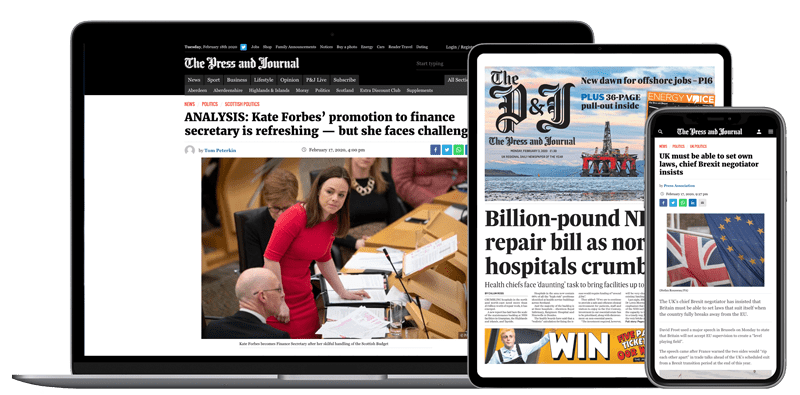 Help support quality local journalism … become a digital subscriber to The Press and Journal
For as little as £5.99 a month you can access all of our content, including Premium articles.
Subscribe