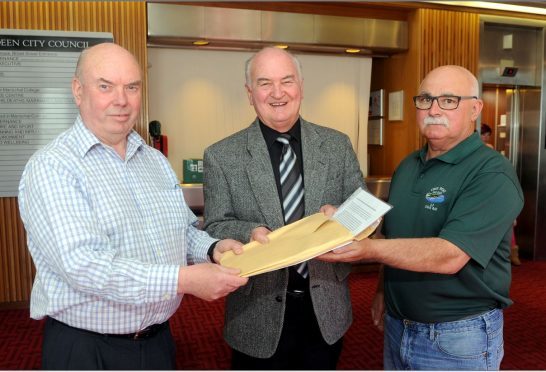 Aberdeen fishermen fighting an eviction order which would stop them landing their boats on the same beach used by generations of their forefathers are facing legal fees of more than £50,000.
The Cover Fishermen's Association has been involved in a long running battle to continue fishing from their small scenic bay on the outskirts of the city.
Landowner Pralhad Kolhe, who lives in the white house overlooking the harbour, has put in place a number of preventative measures to obstruct the fishermen's ability to access their boats, including large boulders, rubble, barricades and signs as part of his efforts to evict them.
The dispute goes back to 2014 when the surgeon told the owners of the around 11 boats that they had to move them from his land.
But the Cove Fishermen's Association has vowed to fight against Mr Kolhe, and they will face him in court for initial proceedings on January 19, with further court dates earmarked for February and March.
In January this year the city council ordered Mr Kolhe to remove the barriers and allow public access.
However, there has been no resolution and now the chairman of the association, Jim Adam, said the legal fees already paid have come to more than £50,000.
He said: "The sheriff will decide how the case will be heard in January. The actual court session will hopefully be in February.
"The sooner the better because costs are rising. "
An online petition backing the fishermen's cause has so far attracted more than 11,000 signatures, and members of the Cove community and beyond have held a number of fundraisers to help pay the association's legal fees.
But because of the delays in proceedings, the fishermen have launched an online fundraising drive to help fill their coffers ahead of the legal battle.
Mr Adam added: "The costs of the solicitors bills are horrendous.
"The costs are tens of thousands of pounds, it's more than £50,000 now. (Mr Kolhe) is fighting against the whole community of the harbour.
"We could do with more donations as more than half has come from our own pockets."
Mr Kolhe did not respond to our request for comment.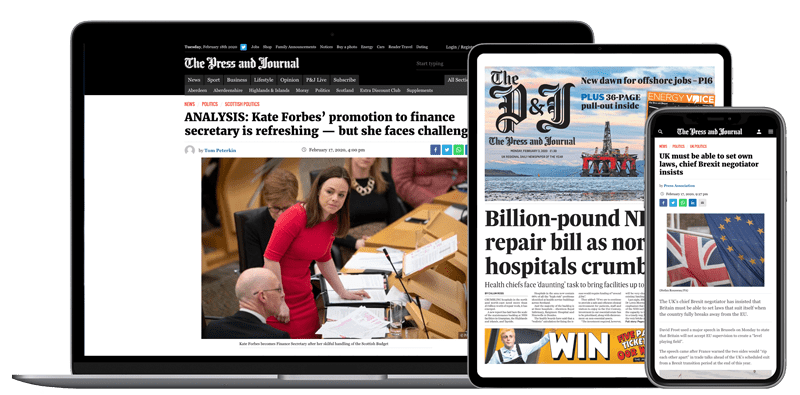 Help support quality local journalism … become a digital subscriber to The Press and Journal
For as little as £5.99 a month you can access all of our content, including Premium articles.
Subscribe