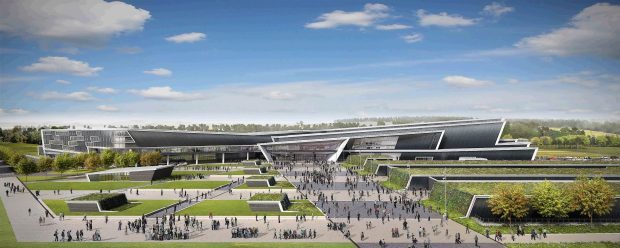 Aberdeen's new exhibition and conference centre is to be heated and powered by the biggest low-emission facility of its kind in the UK.
The city council has struck a deal with UK energy engineering specialist Doosan Babcock to supply the fuel-cell technology for an on-site energy centre.
It will install three of its 460kW Purecell units for the new venue at Bucksburn, which is due to open in 2019.
The local authority is arguing the scheme is on a par with the largest fuel-cell projects across Europe and will help cement the Granite City's "energy capital" status.
Council leader, Jenny Laing, said: "The new AECC will be a modern and fit-for-purpose facility, attracting bigger names in entertainment and major international events and conferences to the north-east.
"So it is fitting that it will be leading in fuel-cell technology. It is great that such an experienced company as Doosan Babcock will be a part of our city's future."
Fuel cells have become an increasingly popular means to provide heat and power to large commercial, industrial and civic venues without producing such harmful emissions.
They work by converting oxygen and hydrogen – usually obtained from natural gas – into "clean" electricity and thermal energy, which is regarded as a more efficient process than producing each separately.
Doosan Babcock chief executive, Andrew Hunt, added: "We are thrilled to be involved in such an exciting and transformative project.
"The AECC and Energy Centre will contribute in multiple ways to Scotland's economy and environment, as well as providing a pioneering example of how cities and businesses can effectively meet environmental targets.
News of the deal came as conservationists claimed the "climate change impact" of generating electricity in Scotland was now half the UK average.
WWF Scotland said official figures showed the environmental impact dropped 38% between 2010 and 2014 and called for efforts to extend the progress to sectors such as heat and transport.
Scotland produces just 196g of carbon dioxide per kilowatt hour, compared to the UK figure of 400g.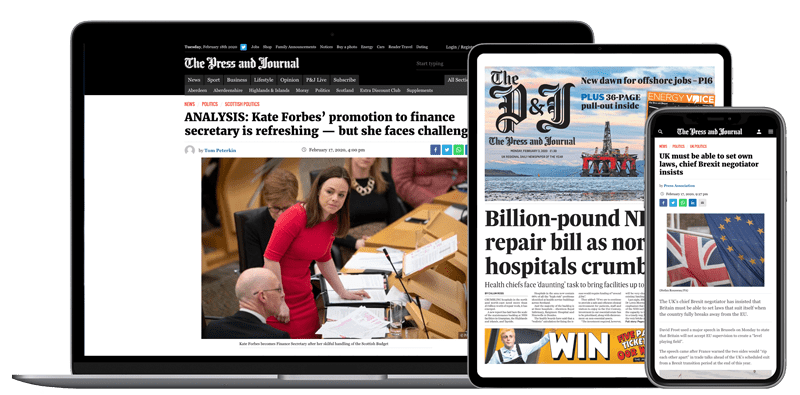 Help support quality local journalism … become a digital subscriber to The Press and Journal
For as little as £5.99 a month you can access all of our content, including Premium articles.
Subscribe